Jeddah
Jeddah Is Getting A MASSIVE New Hub For Arts And Its Opening Is Only A Month Away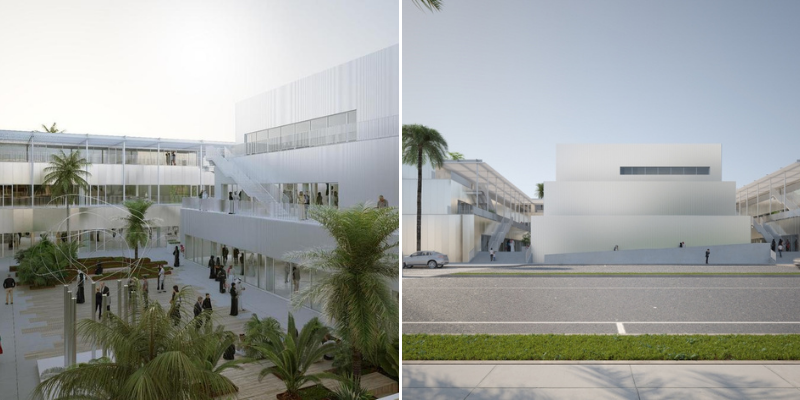 Jeddah is fast turning into one of the most premier destinations for arts in the Middle East. There's already close to a dozen art galleries in the city and thanks to a major beautification drive in the 70s, Jeddah is filled with sculptures by some of the most renowned sculptors of the day. Taking its artistic legacy forward a new center for arts called Hayy Jameel is set to open on December 6.
The center is enormous, spanning 17,000 square meters.
View this post on Instagram
The building is a masterpiece in and of itself and was designed by renowned architecture studio waiwai.
No wonder Hayy Jameel has already bagged a couple of international architectural awards.
Bricklab win of Art Jameel's international design competition for Hayy:Cinemahttps://t.co/bmbP6sTYgG #design #competition pic.twitter.com/HUrjGDwukQ

— AAsArchitecture (@aasarchitecture) March 21, 2020
The first season will run from December 6 through April 30, 2022, and will include a variety of exhibitions and art events.
View this post on Instagram
The opening season will feature about 45 artists and researchers from about 20 nations.
#hayyjameel | 'Illuminate: A Noor Riyadh Capsule' brings together works by 11 major Saudi artists whose works respond to the role of the arts in the city in the context of Jeddah's new community hub.@RiyadhDevelop @NoorRiyadhFest#hayysayshi #fromjeddahtojeddah ⁠#saudiarabia pic.twitter.com/oRn0UsSpzh

— Hayy Jameel (@hayyjameel) November 2, 2021
If you're a fan of art, you already know where to go.
#fromjeddahtojeddah | We're excited to be opening #hayyjameel to the public this winter, and can't wait for everyone to join our community!⁠ Watch this space as we take you on a mini-tour through Saudi Arabia's dedicated home for the arts – designed by #waiwaidesign⁠ pic.twitter.com/9aFVZeHgB8

— Hayy Jameel (@hayyjameel) July 28, 2021