Jeddah
Over Hundreds Of 18th Century Artefacts Have Been Discovered In The Red Sea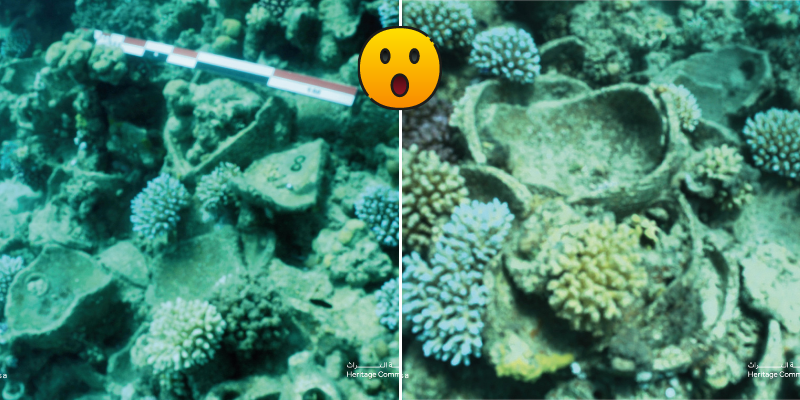 The Red Sea has always been a world of wonders and Saudi divers just discovered yet another shipwreck from the 18th century
Hundreds of artifacts have been discovered in a shipwreck submerged near to Haql coastline.#SaudiHeritageCommission pic.twitter.com/n7JRhqMFt4

— هيئة التراث (@MOCHeritage) February 24, 2022
The discovery was result of the Saudi Heritage Commission's Underwater Archeological Excavation mission, dedicated to discover and conserve historical artefacts in the Kingdom's waters. Archaeologists believe that the ship may have collided with coral reefs, which caused its parts to scatter underwater.
The artefacts discovered include pottery pieces, that are believed to have been manufactured in the Mediterranean basin, according to the Saudi Press Agency (SPA)
A bit of wreck exploration 🤿👌

Send us your underwater photos and we will share them with our followers with a credit to you – https://t.co/rBlOUjG4Bg⠀
⠀#scuba #diving #scubadiving #wreckdiving #wrecks #Egypt #RedSea pic.twitter.com/aJtki5F0rE

— The Scuba News (@TheScubaNews) February 16, 2022
The Red Sea has previously been a point of discovery as archeologists from the University of Napoli have found shipwrecks dating all the way back to the mid 1700's. Items including jars, spices, and porcelain objects were discovered in this ship. Divers have also found a Roman shipwreck in the sea that also included wreckage all the way from the early Islamic era.