Jeddah
The Construction Of Jeddah's Record-Breaking Super Dome Is Complete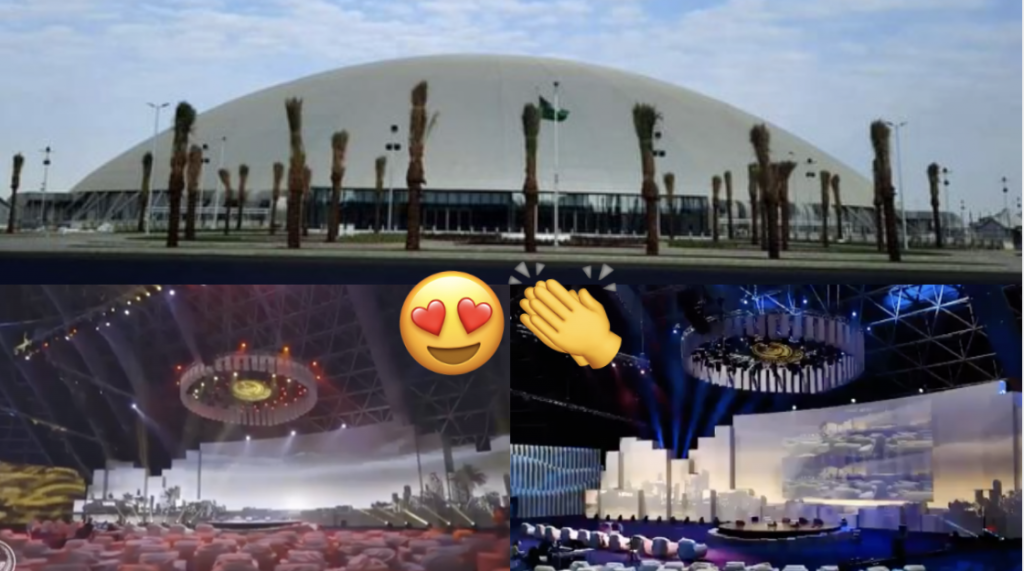 One of the most awaited ongoing construction projects – the Super Dome – in Jeddah has just been completed and it is opening for events very soon.
The Jeddah Super Dome is the world's largest pillar-less dome in the world
It is located on Madinah Road, west of King Abdullah Sports City, with an internal area exceeding 24,000 sq. meters, a height of 46 meters, a diameter of 210 meters, and parking lots that can accommodate 5,200 cars, during the hosting of events and conferences.
The Dome is going to be hosting some of the biggest entertainment, sports, and other cultural events in Jeddah.
انتظرونا💡 pic.twitter.com/zLU6WjR3JA

— إمارة منطقة مكة المكرمة (@makkahregion) June 5, 2021
It officially launches today
الأضخم عالمياً "جدة سوبر دوم" …

تستعد مدينة جدة لافتتاح أكبر قبة متصلة في العالم بلا أعمدة بمساحة 34 ألف متر مربع وارتفاعها 46 متر وقطرها 210 متر.

•#السعودية #جدة pic.twitter.com/iQVmItNRL2

— إنماء السعودية | Saudi inma (@inma_ksa) June 4, 2021
The Makkah Digital Projects Exhibition is the first event to be held in Jeddah Super Dome
#معرض_مشروعات_مكة_الرقمي https://t.co/z7dejvbqYA pic.twitter.com/GhQT3Jii9x

— إمارة منطقة مكة المكرمة (@makkahregion) June 6, 2021
The second will be a public concert by the artist Amr Diab
حفلة #عمرو_دياب_في_جدة يوم الجمعة ١٨ يونيو.
التذاكر متاحة الان على https://t.co/bnVbPX9bqA pic.twitter.com/hQtop4ONnB

— Amr Diab (@amrdiab) June 3, 2021
More information about the concert here!