Feature
5 Activities That Will Definitely Make This Weekend Totally Eventful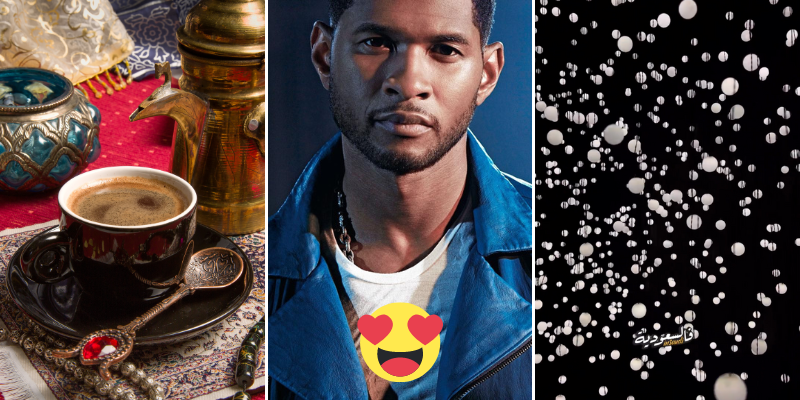 The weekend is finally here yet again, and the capital is actually the ideal place to spend it. From an exquisite dining experience, a totally adventurous day with friends, to lining up for Riyadh Season's next attraction, Riyadh is the IDEAL city to spend your days off.
5. Dine in the clouds at Clap Riyadh
View this post on Instagram

Riyadh Sky is finally here, and it's everything you could have ever imagined. Clap is actually one of the three restaurants featured at Riyadh Sky. If you're a fan of Sushi and all things Japanese, you could be enjoying your next California roll right under the stars. Book a table ASAP and indulge yourself in a totally unique dining experience.
4. Pose with some adorable animals at Riyadh Zoo
View this post on Instagram

If you're a big fan of animals, then Riyadh Zoo is the ideal place to spend your weekend. From an experience of feeding tigers, monkeys, and even petting some adorable turtles, this place is every animal lovers dream come true. Make sure to grab a ticket here ASAP, and take your best camera!
3. Karaoke with R&B King Usher at AlUla
View this post on Instagram

If you're in the mood for a road trip, then put in AlUla in your maps because Usher is actually headed over there tomorrow. The King of R&B is coming on November 18 for a live performance at the Maraya concert hall. Doors open at 6.30pm and the show starts at 8.30pm. Grab tickets here for a night to remember.
2. Witness creativity all over the city at Noor Riyadh
View this post on Instagram

Noor Riyadh kicked off earlier this month, and it's definitely a huge success. From different installations, projections, and stunning lights-shows, Noor Riyadh is showcasing artistic talent at its finest. Walk around KAFD, Salam Park, Al-Kindi Plaza, or JAX Diriyah to indulge in the stunning displays. Book your tickets here.
1. Enjoy a delicious brew for free at the Saudi Coffee Exhibition
View this post on Instagram

Al Masmak Palace Museum is hosting an exhibition, and it's all about COFFEE! If you're a big fan of the brew, make sure to head on over ASAP. The exhibit takes you through the whole 5-step process of harvesting, processing, roasting, and serving the coffee. Head on over anytime because it's totally free. The exhibition is until Saturday December 31. Find out more here.