Al-khobar
5 Khobar Breakfast Spots Everyone Needs To Try At Least Once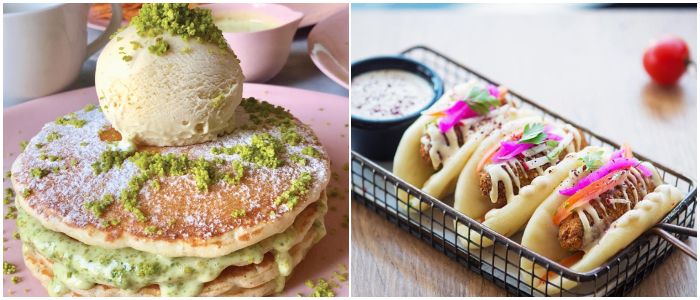 Breakfast is just one of those things that sets the tone for the day. The perfect cup of coffee will give you energy for the day and your favourite breakfast food can put a pep in your step. For people in the Eastern Province, there are a ton of Khobar breakfast spots that are guaranteed to satisfy– and the lineups are totally worth the wait!
Here are 5 Khobar breakfast spots everyone needs to try at least once:
5. Madeleine
This cute French bistro is one place that just always gets it right. You'll feel super at home in this restaurant which is the type of place you feel like lingering in for hours. They serve up classics like the fluffiest berry pancakes and Benedicts to perfection and the baristas make the prettiest lattes.
View this post on Instagram
4. The Breakfast Club
Named after the famed Hollywood classic film, the sunny interiors in this Khobar Pavilion restaurant will lift your spirits and start off your day right. Classic breakfast foods get a modern twist here — like the shakshuka sliders or the glorious red velvet pancakes. For those on a health kick — you can check out the detox omelette or one of the açai bowls without going overboard on your calorie count for the day.
View this post on Instagram
3. The Pantry
The Khobar breakfast spot prides itself on its "artful kitchen," and your tastebuds are sure to get a culinary delight with inventive twists like a falafel bao bun, saffron pancakes and burrata avocado toast.
View this post on Instagram
2. Pattis France
People come to this stunningly gorgeous restaurant for the 'Gram and end up staying because of the food. Pattis just gets breakfast and gets it right every time. Your pancakes will be consistently fluffy here — try the saffron pancakes! Your eggs Benedict cooked perfectly to your liking. And your waffles will be perfectly crispy on the outside but light and soft on the inside. That's why people keep coming back to this Khobar breakfast favourite.
View this post on Instagram
1. Seven
You'll be in breakfast heaven at Seven which is open early till midday for breakfast. The retro interiors are as fun to look at as the adorably plated dishes. The portion sizes are small, but hearty, so you can share with friends or order multiple things. There are literally so many options it'll be hard to choose just one — but you must try the fried pickles, the dreamy honeycomb French toast and the chicken and waffles just to name a few. Go early as the line up is usually out the door!
View this post on Instagram
READ NEXT: 5 Reasons Everyone Should Visit Khobar