Latest
5 Money-Saving Apps In Saudi Everyone Needs To Have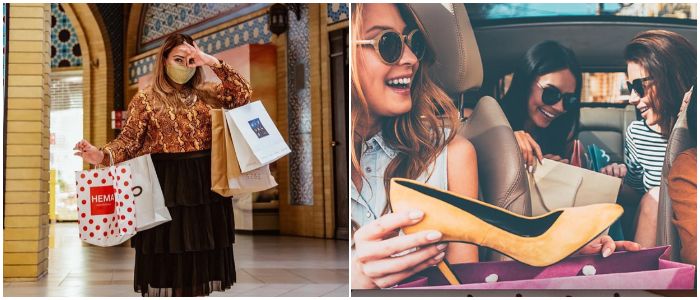 Who can resist a good bargain? There's just something about saving money that feels so good. Any why pay full price or be a loyal customer without being rewarded, right? There are many loyalty programs and money-saving apps in Saudi Arabia that you can conveniently download for perks, both big and small, which really add up over time to help you get more for less. Plus, they're all available as apps that can be downloaded rather than having to fuss with tons of cards in your wallet that you have to keep track of.
Here are 5 money-saving apps in Saudi everyone needs to have:
5. Club Apparel Rewards
Shopaholics, you'll definitely want to download this one, ASAP. The Club Apparel app gives users access to a points rewards system valid at dozens of brands across the GCC. You get point on the tier system for every full-price purchase at a variety of retailers including Aldo, Dune, and even cafes like Tim Hortons just to name a few. Your tier level depends on how much you've shopped in the past year, whether it's silver, gold or black level. You'll get access to exclusive sales and discounts too.
View this post on Instagram
4. Blue Rewards
This rewards program is great for fashionable shoppers who frequent shops like big-name department store Marks and Spencer, Guess and Ted Baker, among others. You can save money on your first purchase just by signing up, and there are seasonal offers like 10% off any purchase at certain brands. Plus, the more you shop, you'll be able to unlock great 2-for-1 offers at local vendors like restaurants and even get cash back.
View this post on Instagram
3. Cobone
Kind of like Groupon but specifically for Saudi and UAE, Cobone allows you to buy certain packages for goods or services at a discounted price. For example, get a full day at a water park or indoor play place for a cut price. Or they'll slash the price at local buffet or escape room. They even have deal for auto services, spas and salons as well as selling jewellery. It'll give you the chance to give new places a try as well as let you experience things you may not have done due to cost.
View this post on Instagram
2. Shukran
This well-known rewards program is valid at popular stores like Centrepoint and Homecentre, but also earns you rewards for dining — Nando's and Zafran– and fitness centres! The app also allows you to exchange rewards points for certain banks for Shukran points that you can redeem in store at a variety of brands. When checking out at many of their stores, they'll tell you exactly how many points you'll earn per item. They have seasonal bonus offers to help you rack up the points and notify you about sales at your favourite brands.
View this post on Instagram
1. The Entertainer
This app takes a small investment, but it adds up to savings over time. Pay an annual fee and you'll get access to tons of bargains. They're known for their 2-for-1 dining deals, which you can use multiple times per eatery or get a flat 25% off if you're alone or an odd number of people. From fast food to fine dining and steakhouses, you'll never run out of options. Plus, every time you use the app, it keeps a tally of how much money it has saved you which is totally satisfying! In addition to dining, you can save on recreational activities, attractions, shopping and even beauty salons. Plus, if you travel often, you can even save on hotel stays.
View this post on Instagram
READ NEXT:10 Of The Hottest Indian Restaurants In Saudi For Your Biryani Fix