Latest
5 Times Saudi Arabia Shocked The World By Doing The Impossible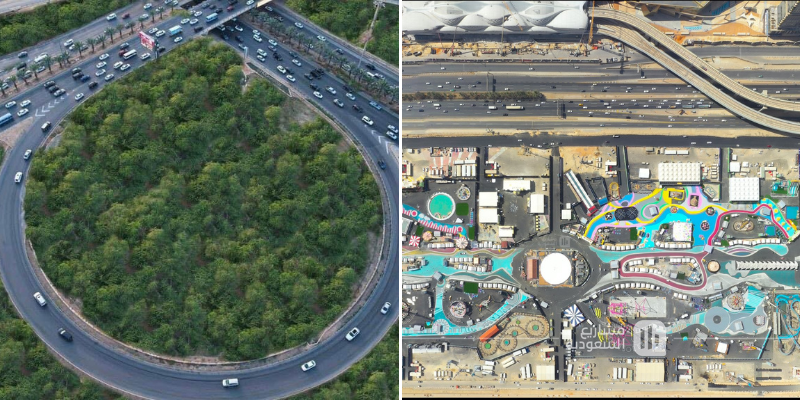 Saudi Arabia is undertaking a number of super ambitious giga projects and yes the press around the world is talking about them. As always they're treating it with skepticism with all sorts of op-eds being thrown about all over the place. But if you look at Saudi Arabia's history the kingdom has pulled off what was once deemed impossible time and time again. Here's a look at some of them.
1. F1 Track In Record Time
A month before the inaugural race of the Saudi Arabian GP was due, photos and videos of the Jeddah Circuit were widely shared online with many claiming that it would be impossible to see the circuit to impossible to be completed on time. But hey it was, and we got a race to remember for a lifetime.
View this post on Instagram
2. Winter Wonderland
No one actually knew the race against time that Riyadh was up against when Riyadh Season's Winter Wonderland was opened. We only realized the feat that they managed to pull off once images of Winter Wonderland surfaced on the net. Everyone was like – how on earth did that just happen?
هكذا تبدو منطقة #ونتر_وندرلاند من الأعلى، قبل أيامٍ قليلة من افتتاح أبوابها؛ لتعلن دخول فصل الشتاء بـ #الرياض على طريقتها الخاصة 🎡🎢 pic.twitter.com/PJmlUrmIMG

— مشاريع السعودية (@SaudiProject) October 25, 2021
3. Green Riyadh
The capital is undertaking one of the world's biggest (if not the biggest) urban forestation projects. With such an ambitious target set especially for a city like Riyadh where the weather is more suited for undulating sand dunes rather than green shrubs, the task at hand was not the easiest. But the city is persisting and the results are already showing.
The capital city #riyadh #suadiarabia

Green #Riyadh 🍃💚🇸🇦🌳 pic.twitter.com/Yeuf2Zfx9z

— Mohammad Munajir🇮🇳محمد مناطر (@munajir92) July 24, 2022
4. Aramco IPO
S&P Global actually carried the headline "Saudi Aramco IPO is mission impossible". A few months later Aramco did go for an IPO and it was a super success getting eventually even reaching $2 trillion in valuation. This year it was the most profitable company on the planet with around $105 billion in profits.
Saudi Aramco continues to dominate the top spot of the most profitable companies globally.

The state oil giant earned a paltry $105.4 billion in profit in 2021. #earnings pic.twitter.com/PyhnqX36aV

— Michael A. Gayed, CFA (@leadlagreport) May 31, 2022
5. Fastest Growing Economy 2022
When people were writing off economies that are heavily dependent on hydrocarbons, Saudi Arabia defied the odds and is set to become the fastest growing economy in the world this year as per the IMF's projections. They are doing this despite their economy hardly contracting for any quarter during peak Covid that saw many countries in the world in the red.
Bloomberg: #Saudi Arabia's economy grew at fastest pace since 2011; gross domestic production rose by 9.6% year-on-year; the economy will expand 7.6% & reach $1 trillion for 1st time, according to IMF forecasts.
— Fahad Nazer فهد ناظر (@KSAEmbassySpox) May 1, 2022