Latest
A City In India Has Gone Crazy Over Saudi Products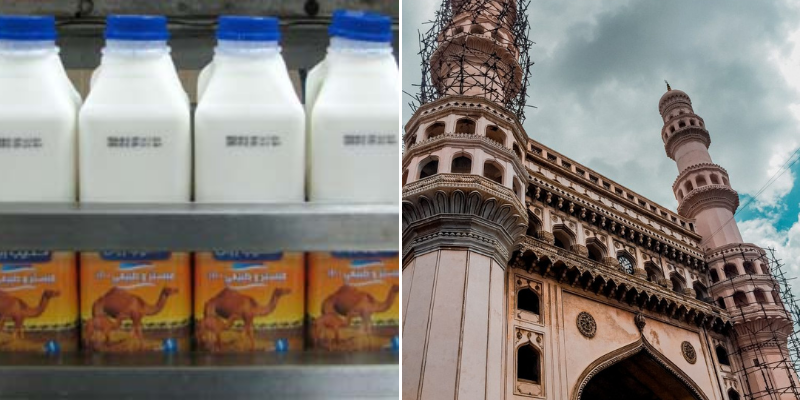 I find myself standing outside a neighborhood grocery store in one of the plush neighborhoods of the south Indian city of Hyderabad and I can't help but notice so many products that I've seen growing up in Saudi Arabia on the shelves here. There's chocolates like Safari along with a host of other products by confectionary market Gandour on offer.
I was later informed by an accomplice that Gandour had set up a factory on the outskirts of Hyderabad by a former executive of Gandour in Saudi Arabia who hailed from Hyderabad. As it turns out, Hyderabad has hundreds of thousands of inhabitants who used to work in Saudi Arabia, and as they say, certain habits die hard, so many of the items they enjoyed in Saudi showed up in Hyderabad as astute merchants began stocking up on them.
A couple of blocks away is a much larger supermarket with a lot of imported items on its shelves. Again, more Saudi products here like camel milk and even Indomie (the Indomie though was manufactured in Indonesia and not Saudi Arabia).
Hyderabad has a rep for being the city of Biryani but now that status quo is being challenged by another Saudi favourite Mandi.
In recent years, a slew of eateries serving indianized versions of the iconic Arabian dish laden with spices have popped up all over town.
Fam- time😍♥️♥️#Mandi#Hyderabad pic.twitter.com/NCjJOh4wKE

— Zadraan_ (@Zadraan_) November 14, 2021
But it isn't just former Saudi citizens who are enamored with these things; even individuals who have never left the kingdom have caught on to the fad. I've been told to wait till its Ramadan 'cus that's when even Saudi dates especially the ones from Madinah are high in demand and are even sold by hawkers on the street.
Now that would be a sight that you can't unsee!
View this post on Instagram