Latest
A List Of Every Eye-Catching Event Happening In Riyadh This December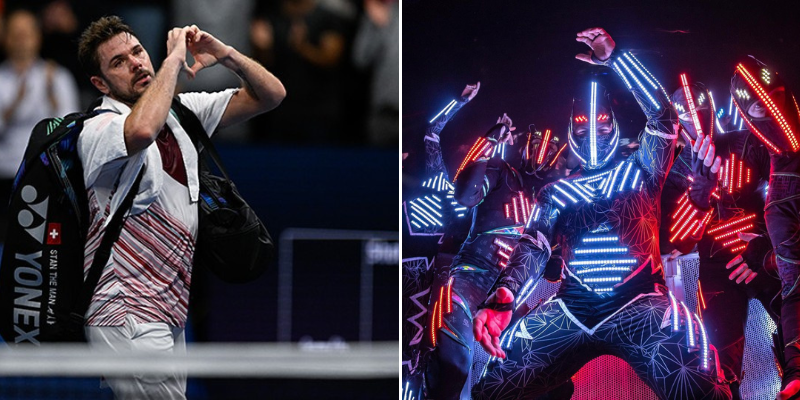 Riyadh has a jam-packed schedule of events taking place this December, and if you add these to the ongoing Riyadh season festivities, then you know that there's no better place to be this winter than Riyadh. Truly, this is a winter wonderland.
1. MDLBeast Soundstorm
With an attendance expected to eclipse Coachella and a roster that's filled with A-listers, MDLBeast really is a beast when it comes to its size and scale. It could well be the biggest music festival in the Middle East. This year's line-up includes a pretty diverse range of performers, including Marshmello, Busta Rhymes, Bruno Mars, DJ Khaled, Hamaki, Amr Diab, Nancy Ajram, Myriam Faris and Saudi Arabia's very own Rabeh Saqer, among a host of others.
When? Dec. 1-3
Where? Banban Dist.
View this post on Instagram
2. Misk Art Week
Riyadh is making a name for itself regionally as an art hub. Misk Art Week, the granddaddy of all art-related events, will bring an end to a year chock-a-block with art fests. There's a tonne that art lovers can look forward to, including an art and design market, an art library, creative workshops and a host of exhibitions, among lots more.
When? Dec. 5 to 10
Where? Prince Faisal Bin Fahd Arts Hall
View this post on Instagram
3. Diriyah Tennis Cup
The biggest names in the world of tennis will be descending on Riyadh this month! Don't even get us started on the players participating in this year's edition, which include Stefanos Tsitsipas, Daniil Medvedev, Andrey Rublev, Alexander Zverev and Nick Kyrgios among a host of others. The best part is that the tournament has managed to pull in the biggest names in the business despite being just in its second edition. Wow! #OnlyInRiyadh
When? Dec. 8-10
Where? Ad-Diriyah
View this post on Instagram
4.  'Alice in Wonderland' Escape Room
This event will take place for only one day, but for that one day, Riyadh will be home to one of the biggest escape rooms that the country has seen. Technically, you can't call it an "escape room," since you'll literally be scrambling across town following the cues. You better hurry up to save Alice as the clock is ticking. Just an FYI, your team will be up against dozens of other teams, and there will be prizes too at the end of it all.
When? Dec.10
View this post on Instagram