Food
A New Horror-Themed Restaurant Opened In Riyadh And It Is Bound To Keep You On Your Toes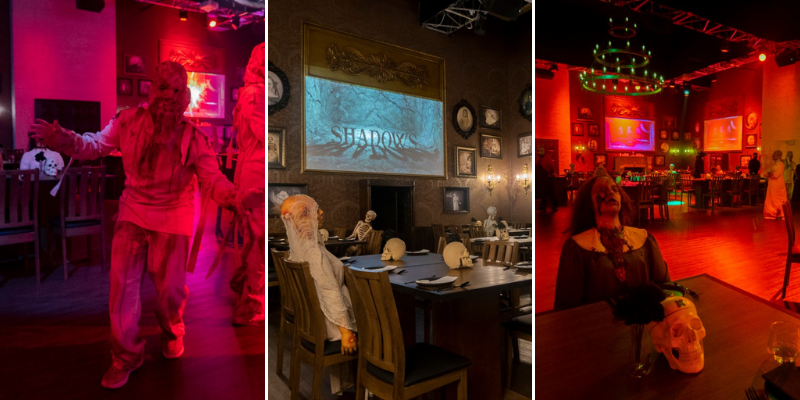 If you're tired of eating at those 70s inspired burger joints, or fine-dining restaurants that entice you with linen tablecloths and soft lighting then you've definitely have got to try this place where the ambiance screams midnight grindhouse.
On a table of six, you can only book five seats. You may wonder why, well it's 'cus the sixth one is reserved for a ghost here. Okay, not an actual one but a mannequin straight from an 80s horror flick. It's still quite spooky though.
استمتع بأكلك وكأنك بفيلم زومبي بمطعم الرعب SHADOWS وتصميمه الملفت! ❤️🧛
في #بوليفارد_رياض_سيتي

احجز طاولتك الآن 🍽🎟 https://t.co/b4eHFPFFVx#موسم_الرياض pic.twitter.com/2tBMCVlM30

— عـيشها (@Enjoy_Saudi) December 25, 2021
The restaurant called Shadows has opened in Boulevard Riyadh City.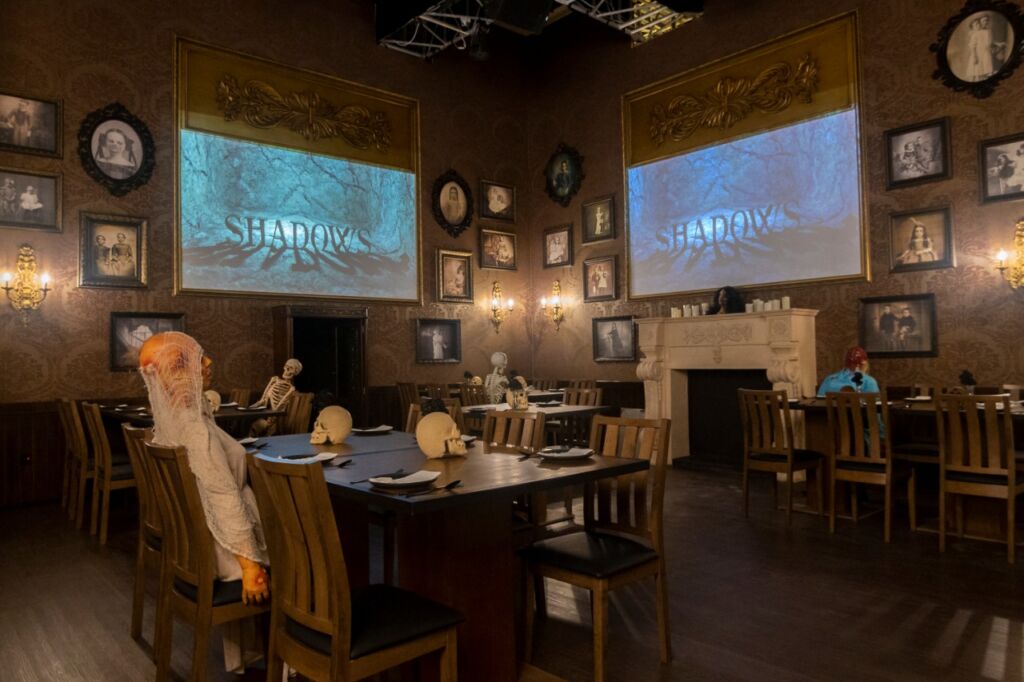 In case you didn't notice, there are skulls on the table here.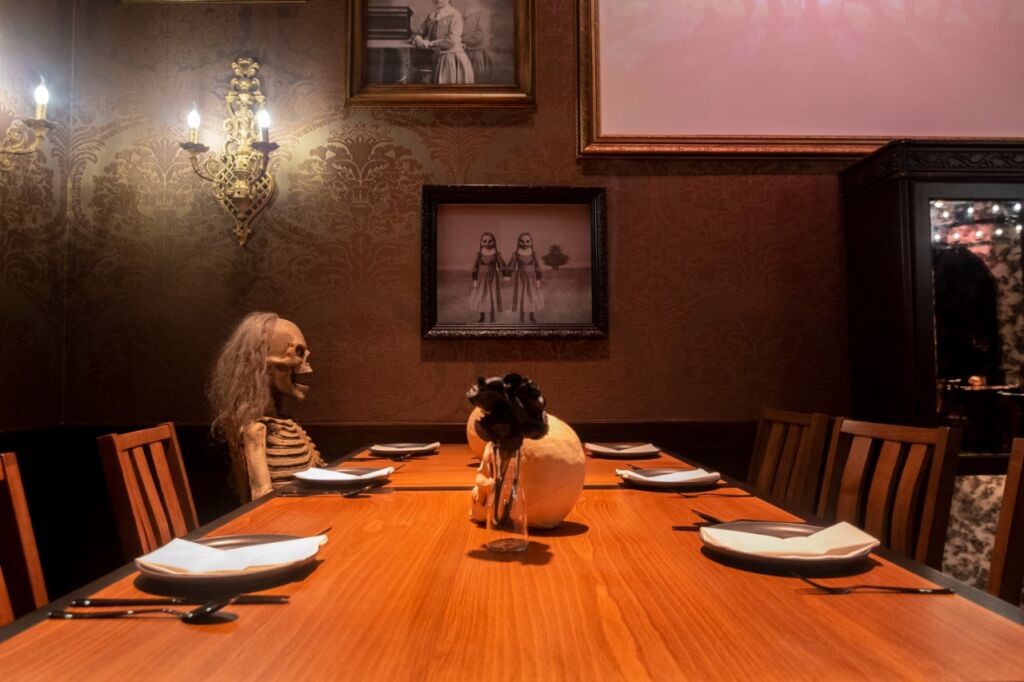 There are live acts too, and they're doing a fine job at it; enough to keep diners at the edge of their seats. So are you up for it?