Latest
A Reddit User Shared The Best Throwbacks From The Gulf War That You Can't Afford To Miss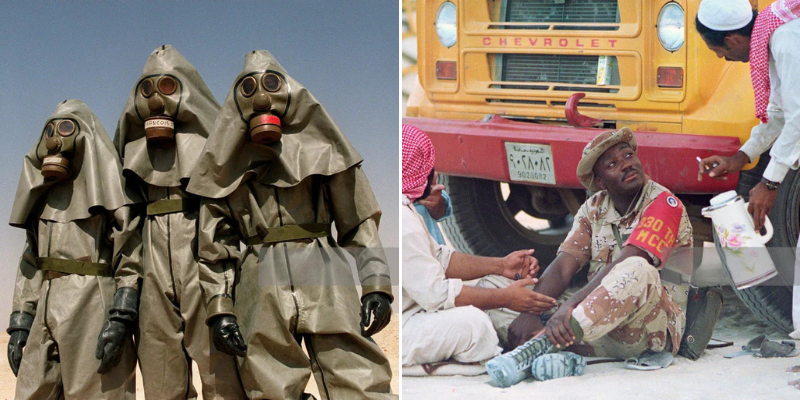 Talking about the Gulf War, especially with generations who've lived through it, brings about a lot of memories. But unlike today, when every moment is captured on camera, back then it was a completely different ball game. Luckily, we do have some photos from the time then, and one Reddit user has been sharing a lot of them lately.
Many were given gas masks like these.
An American soldier here is getting the treatment of legendary Saudi hospitality.

Saudi Arabia allowed its Kuwaiti brothers into the country with open arms as they fled the invasion.

The number of people rushing into Saudi was overwhelming.

But for the most part, life was pretty normal here.