Feature
A Saudi Vlogger Explores Riyadh To Its Fullest And Definitely Makes It Look Exciting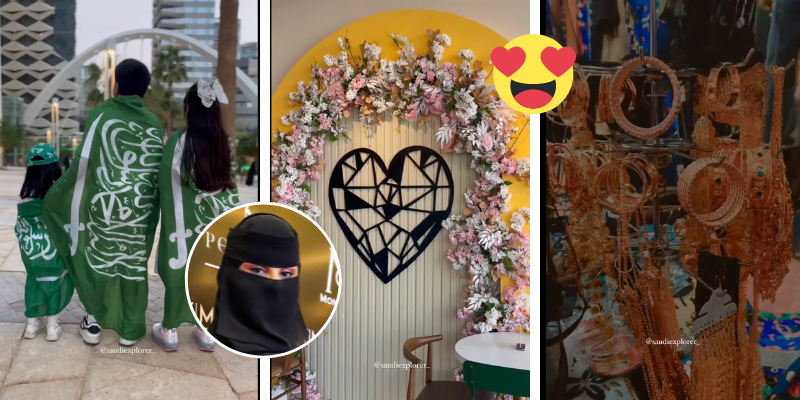 Everyone knows there are a bunch of places to explore in and around Riyadh that are totally worth the vlogs. From the coolest new restaurants, the national day celebrations, to the endless city life, this Saudi video creator makes the best edits showcasing the capital at its FULL potential. You'll definitely want to pack your bags and head on a tour of the the city after seeing Nouf's cinematic videos 🙌.
Nouf AlDossari (@thesaudiexplorer) makes exploring around Riyadh look so delicious
View this post on Instagram
This vlogger totally aced the whole food vlogging game when it comes to her posts. She updates her followers on all the new and hot places to satisfy all your food cravings. From a stunning breakfast spread, a delicious coffee spree, and limited offers, Nouf is definitely a video creator to keep on your following list ✅.
She also celebrations all national holidays in style 🇸🇦
View this post on Instagram
Her recent Flag Day edit made the national celebrations look absolutely stunning! 🙌
Thanks to Nouf, you now know about this new beautiful cafe that opened in Riyadh this month
View this post on Instagram
This is probably the most beautiful breakfast spread you'll see today 🤤
View this post on Instagram
Saudi is just such a beautiful country, especially through the lens of this vlogger
View this post on Instagram