Latest
A Viral Video Of A Girl Thrashing Her Schoolmate In Saudi Has Shocked Twitter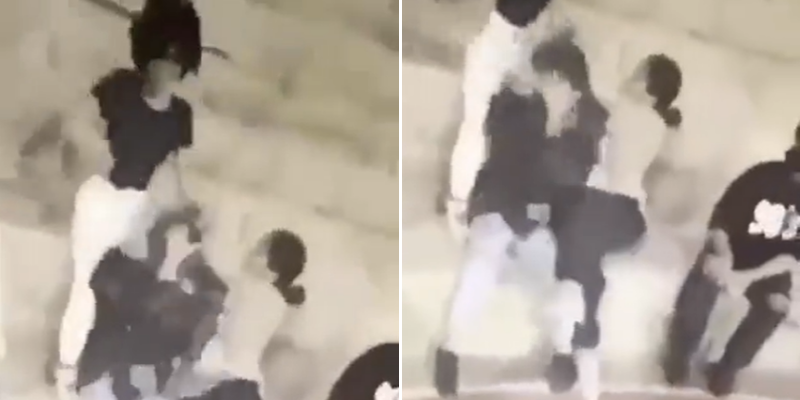 A video of a girl beating one of her schoolmates mercilessly has gone viral in the country. So viral in fact that the hashtag #فتاه_تعنف_صديقتها that roughly translates to girl violence against her friend trended at number one on Saudi Twitter.
The hashtag is girl violence against her friend but by the looks of it they clearly aren't friends though.
The video shows two girls sitting on a bench when one suddenly starts throwing punches and slaps at the other who's sitting in front of her.
The victim sought to shield her face from the strikes before quietly leaving the area. But that's not the end of the video, there are even a few glimpses of other girls looking on with some even laughing at the sight. SICK!
We are not republishing the video here to protect the identity of the victim.
Twitter is shocked with many asking for the bully's arrest.
The video has sparked a meme fest too.
Someone tell me where she lives 🙃 #فتاه_تعنف_صديقتها pic.twitter.com/KcC5uzf2l3

— cake minaj (@chaoticcake_) May 22, 2022
Authorities were able to identify the assailant and will take legal action against her, according to a representative for the Riyadh Police General Command.
That's what she deserves #فتاه_تعنف_صديقتها pic.twitter.com/IPWzO0lNsh

— إليكترا (@electrachic) May 23, 2022