Latest
Footage Of The Massive Traffic Jam At Dammam's First EVER Al Baik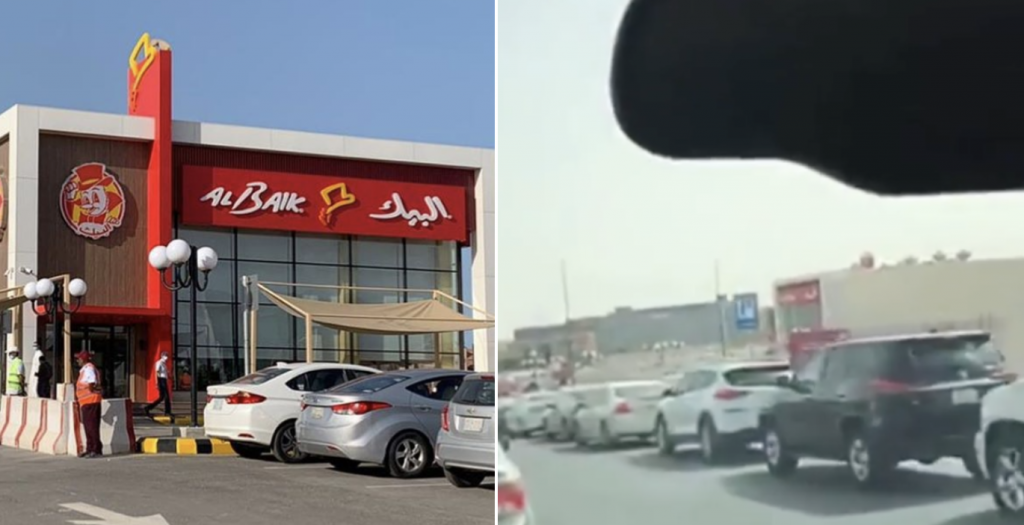 This is the moment Dammam was waiting for… Al Baik has arrived!
The broasted chicken spot that's adored in Saudi needs no introduction. With huge success already in Makkah, Jeddah and Taif, Al Baik has now opened in Dammam for the first time…. And YES we all love it, but I can't imagine even Al Baik themselves could have expected this huge turnout.
A resident snapped the lengthy queue, a pile-up of people happy to sit and wait for hours for their turn to come to order from the legendary fast-food chain.
This crazy traffic piled up for the opening of the famous chicken shop
https://www.instagram.com/p/CAIQTJrnW0X/
A bird's eye view of the historic moment
زحمة البيك اليوم بعد افتتاح اول فروعه
في الدمام ، ي ساتر ..!!
https://t.co/cRIzXNnYPe

— الشهري | ™️🇪🇸 (@M_O_H_1937) May 12, 2020
When you wait for two hours and finally get your order