Latest
AlUla's EPIC Events Calendar For The Remainder Of 2022 Is Out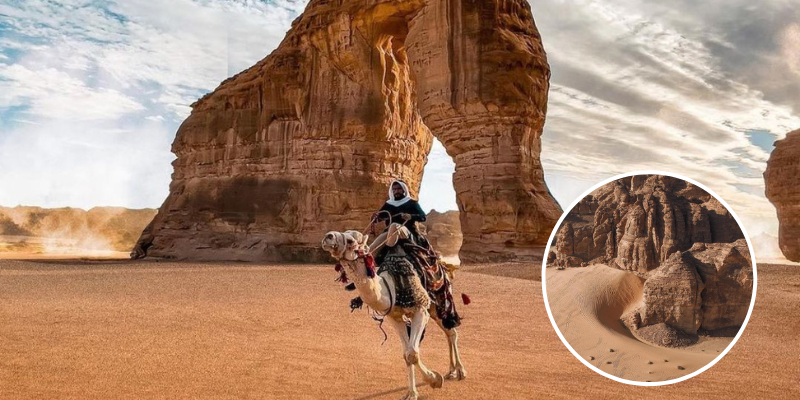 AlUla is located far off from almost every major city in Saudi but people from all corners of the country are inevitably ending up at it every winter as that's when AlUla is bustling with events and festivities. This year too is no different as AlUla has announced an epic line-up of events and fests that will run well up into the beginning of next year.
1. Azimuth 2022
When? 22nd Sep – 24th Sep
The three-day fest is a whimsical amalgamation of arts, music and great food. It's on National Day Weekend, so you can expect this one to be Ah-mazing! But only limited tickets are available for this event so you'd best act quickly grab 'em.
View this post on Instagram
2. AlUla Wellness Festival
When? 29th Sep – 16th Oct
With wellness retreats popping up all around in AlUla, the place is making a name for itself in the world of wellness. A wellness festival at AlUla took place early this year, and seeing the response it's coming back again. There's nothing quite like enjoying a relaxing therapy session in the quiet of the desert.
View this post on Instagram
3. Ancient Kingdoms Festival
When? 11th Nov – 27th Nov
AlUla is one of the richest archaeological sites in Arabia so naturally, it's rich history deserves a festival of its own. Its history has been shrouded in mystery for a long time and it's now finally getting uncovered.
View this post on Instagram
4. Winter At Tantora
When? 21st Dec 2022 – 21st Jan 2023
Last but not the least, the bid daddy of them all, Winter At Tantora, AlUla's most famous fest is all set to kick off in December. Now, in its fourth season expect to witness live performances by some of the biggest artists, incredible music, ultra-luxe gastronomical fare, fashion shows and lots more.
View this post on Instagram