Latest
Barcelona and Boca Juniors To Battle It Out In Riyadh Next Month At The Maradona Cup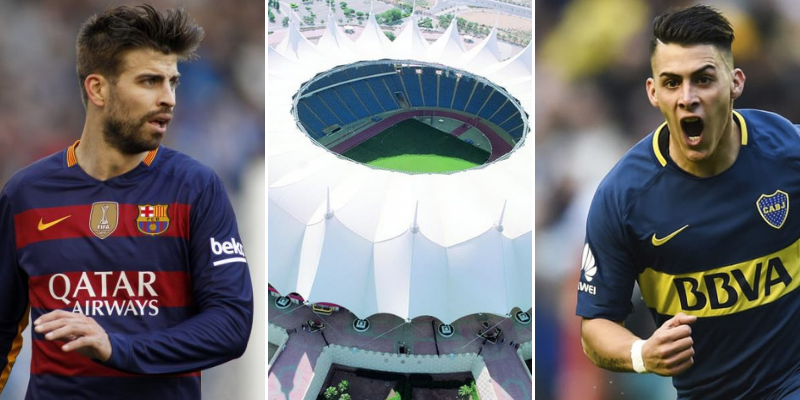 The Riyadh Season has such an incredible roster that it is proving to be a truly global event.
The General Entertainment Authority's Chairman, Turki Al-Sheikh, has announced that on November 25th, Riyadh would host a match between Diego Maradona's former football clubs Barcelona and Boca Juniors.
A historical once in a lifetime match!
The Maradona Cup 🏆
Barcelona 🆚 Boca Junionrs ..
only in #RiyadhSeason 🔥 ❤️ 🇪🇸🇦🇷🇸🇦

On November 25th make sure you save the date! .. Legends never die!

Imagine more 💪 pic.twitter.com/piISchnAqj

— TURKI ALALSHIKH (@Turki_alalshikh) October 11, 2021

The match between the two sides has been dubbed the Maradona Cup. November 25th is the date that Maradona died and this match is being held in honor of the footballing legend's memory.
The Riyadh Season is not just being promoted in Saudi, ads for it can now be seen at major cities around the world.
اعلانات #موسم_الرياض في لندن ونيوكاسل ودبي 💪🏻❤️🇸🇦 pic.twitter.com/UDbVLKHr62

— TURKI ALALSHIKH (@Turki_alalshikh) October 11, 2021