Community
Businessman Houssam Abiad Talks About His Solo-Experience With The Holy Kaaba During The COVID-19 Lockdown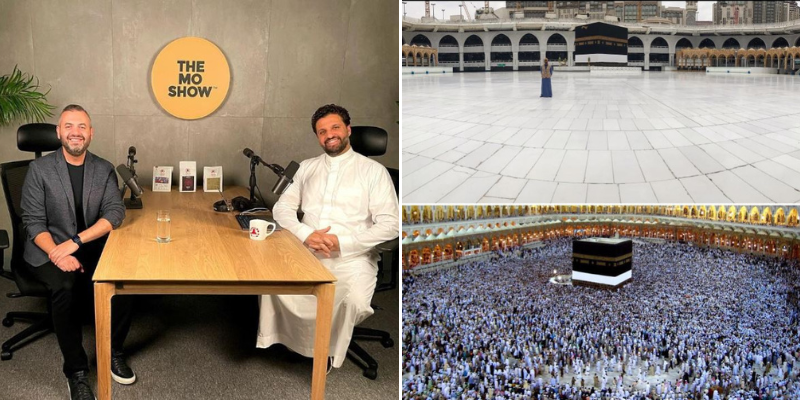 Makkah had become absolutely isolated during the COVID-19 lockdown and Houssam Abiad was one lucky man who got to stand next to it, completely solo
View this post on Instagram

Makkah is a central hub for Umrah and Hajj pilgrims, to the point where the Holy Mosque welcomes millions of Muslims. However, due to the COVID-19 lockdown, public access wastotall minimalized. Luckily, Australian businessman Houssam Abiad got to visit the Holy Kaaba in Ramadan 2020, as he worked with the Royal Commision for Makkah City and Holy Cites. He actually shared the whole experience with the public on The Mo Show with Mo Islam.
In a recent podcast on The Mo Show, Houssam talks about the spiritual peace and solitude he felt standing next to the Holy Kaaba
View this post on Instagram
Houssam referred to the picture as the "…most valued photo in my phone" on the podcast. He also discussed how he had pondered much about what humanity has gone through, and the reason he was able to be there alone. It was an eye-opening moment for Houssam, which he definitely was happy to have.