Feature
Dior Handbags Now Feature Saudi Culture Thanks To This Local Artist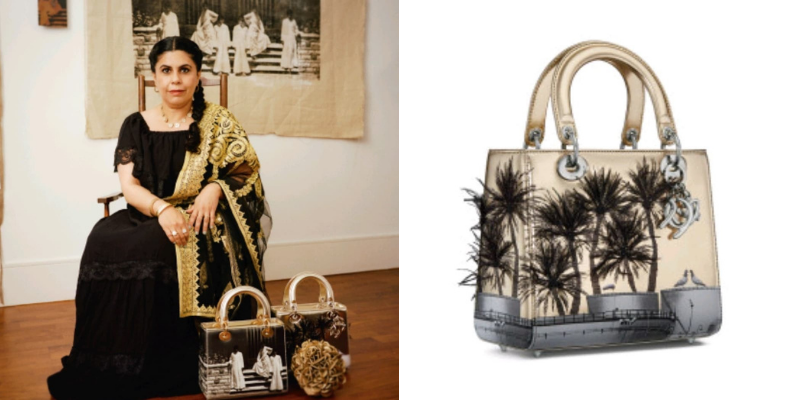 Manal Al-Dowayan is a Saudi artist and mastermind behind Dior's handbag collections featuring traditional Saudi culture
Recasting its charms in Arabic lettering, Manal Al Dowayan reinvented the #LadyDior for #DiorLadyArt 6 through references to her Saudi heritage and desert rose crystal inspiration. Listen to her podcast chat https://t.co/8vD7JA0QdP.
© Justin Keene pic.twitter.com/c5oBFp1mqW

— Dior (@Dior) December 19, 2021
The Jeddah artist is among the first Saudi, GCC and Arab female designers to feature her designs on the French luxury brand, and decided to represent the beauty of her culture and clothing.
View this post on Instagram
Al-Dowayan looked to display the traditional and exotic fashion of the Gulf in her Lady Dior collection. Working with the Dior team, Al-Dowayan used 3D printing, leather stitching, embroidery, and black and white photographs to create the masterpieces.
The collection features 3 bags labeled "The Boys," "Landscape of the Mind," "Desert Rose" each highlighting her heritage and traditions in a different way
View this post on Instagram
"The Boys" was a special design for the artist as it was inspired by Kodak film slides her father had taken back in 1962. Aside from the designs, the artist also got an opportunity to tell the stories behind her work, through a podcast offered by the brand.
Overall, the artist has beautifully showcased her creative talents whilst representing the richness and beauty in the Kingdom's culture.