Feature
DJ Khaled Is Totally Loving Every Second Of His Visit To Riyadh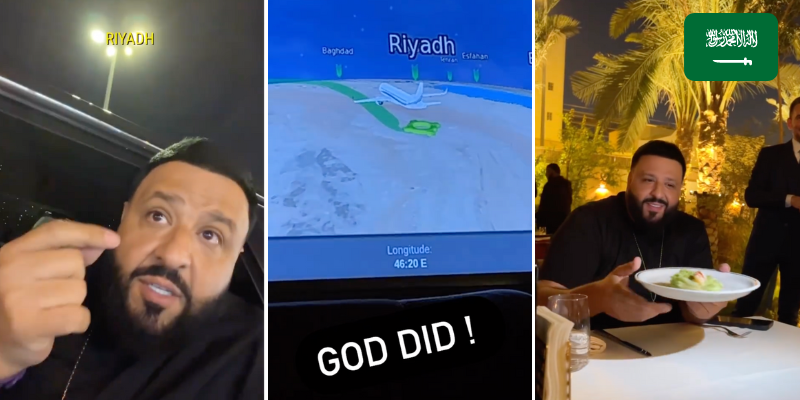 The famous DJ is in town for his MDL Beast Soundstorm concert tomorrow. He's set to perform alongside his iconic entourage including Future, T.I. Rick Ross, and more!
He landed yesterday and posted all about his excitement 🙌
View this post on Instagram
He even posted videos on his story about his warm welcome with men dressed in traditional outfits, playing the drums and a first-class sword dance. DJ Khaled even made sure to enjoy a little dance on his arrival😂
DJ Khaled was totally impressed with Kingdom Tower
He also praised the fresh the air in the city
View this post on Instagram
Here he is appreciating the fresh lettuce in Riyadh 😂
View this post on Instagram
According to the famous DJ, Riyadh totally hits different with its 'greener' lettuce, fresh air, and amazing hospitality. He even made a surprise visit to XP Music Future's X5 concert last night.
Looks like DJ Khaled would definitely want to make another trip to the city 🔥
Get more info on his concert tomorrow here