Feature
Everyone's Freaking Out About Riyadh's Upcoming Park 4 TIMES The Size Of NYC's Central Park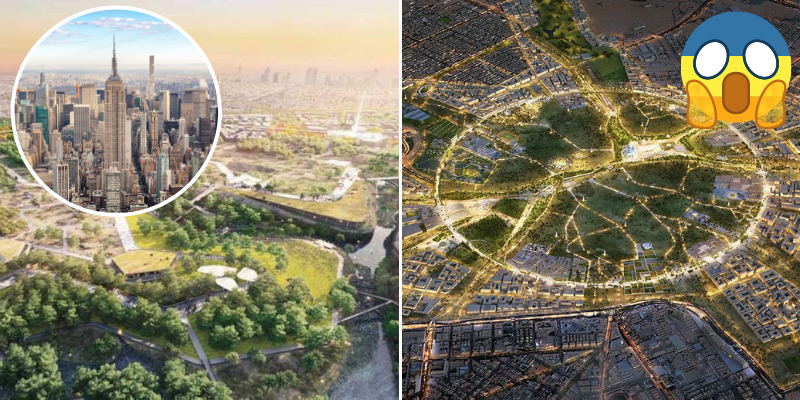 Yes, that's right FOUR times the size of New York's famous Central Park!
قريبًا :#السعودية تعمل على انشاء حديقة الملك سلمان في #الرياض كونها أكبر حديقة في العالم ، وستكون أكبر من حديقة الهايد بارك في لندن بـ 5 مرات ، وحديقة سنترال بارك في نيويورك بـ 4 مرات، وحديقة جاردن باي في سنغافوره بـ13 مرة 🇸🇦🤩! pic.twitter.com/ajqUzrPWsm

— حقائق (@Ubergulf) May 22, 2022
In an upcoming magnificent project, Saudi has broken the scales with this new park set to open doors to Riyadh. King Salman Park is set to not only outrun Central Park four whole times, but is also expected to be 5 times larger than Hyde Park in London.
The park will also outrun Singapore by being 13 times larger than its local prodigy Garden Bay
The area of Qiddiya = 3 times Paris 🇫🇷
The area of King Salman Park = 5 times the Hyde Park 🇬🇧 and 4 times the Central Park 🇺🇸 !

"Welcome to the future of Saudi Arabia 🇸🇦❤️" pic.twitter.com/DQ2hmjiIKC

— قريباً في السعودية (@KSAsoon1) July 17, 2021

King Salman Park won't be your ordinary swings and slides type of site, but will actually be as luscious and green as ever. Several people have tweeted the good news in excitement for Saudi to progress and outshine other countries in the world.