Latest
Here's A Behind-The-Scenes Look At The Saudi Coach's Team Talk During The Half-Time Break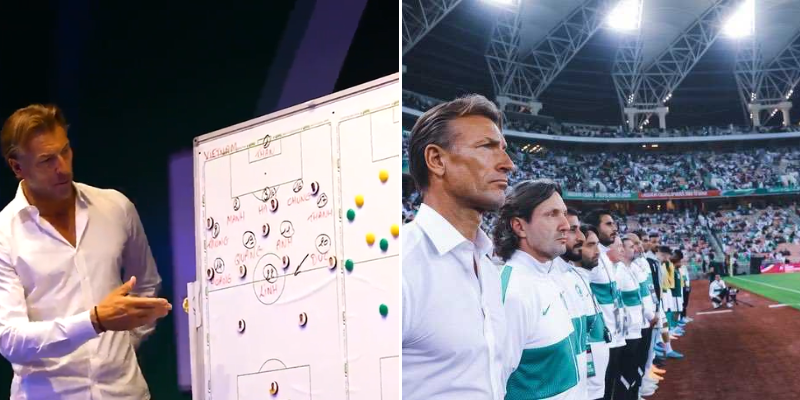 At half-time, Saudi Arabia was 1-0 down against Argentina, a team that hadn't lost a game for 36 matches straight.
But then, post half-time, a turnaround happened, and Saudi Arabia scored two goals in succession, causing one of the biggest upsets in the history of the FIFA World Cup.
In case you're wondering, like many others, about what happened during the half-time break, a behind-the-scenes video was released that shows what the coach told the team.
Coach Herve Renard gave a pep talk that is good enough to be used in a sports movie. Yes, it's that good. Superbly said!
𝐕𝐈𝐃𝐄𝐎 🎥

Saudi Arabia's coach Herve Renard with an inspiring speech at half time when #KSA was 1-0 down to #ARG 👏💪🏼#Qatar2022 #FIFAWorldCup pic.twitter.com/v13edr4Ux2

— World Cup Core 🏆 (@WorldCupCore) November 23, 2022

With a coach like Renard at the helm, the Green Falcons could well have many more surprises under their belt.