Feature
It's Camping Season And Here Are 5 Places To Set Up Camp With The Fam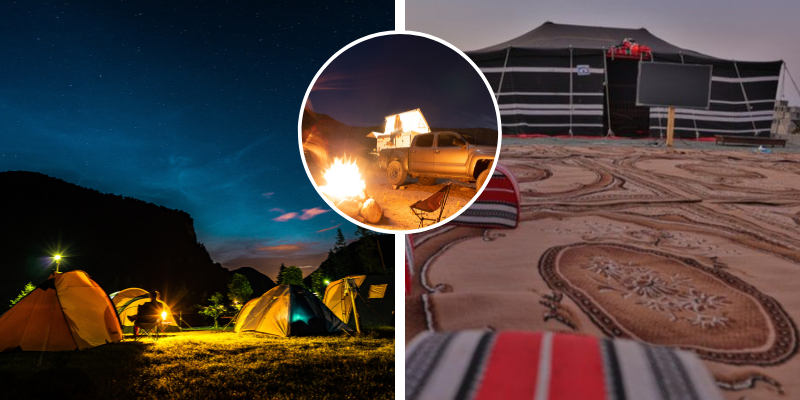 Winter in Riyadh means camping at its prime. Nothing's better than sitting under the stars, sipping a warm cup of tea, and great company. These camping spots in Riyadh are where you need to spend this winter with family, so keep this list handy. Grab some snacks, firewood, your bluetooth speaker, and the finest company and head on over to these camping gems in Riyadh 🙌
5. Al Thumamah National Park
View this post on Instagram

This place is the prime spot to grab some quad bikes and ride around. If you're looking for a dark spot for amazing stargazing, this place is definitely a topper. Best part is, you'll find 200 traditional Bedouin tents equipped with a barbecue area, kitchen and restrooms.
4. Kharara National Park
View this post on Instagram
Winter is actually the prime season to visit Al Kharara park due to the lake. Due to the heavy rainfall, a natural lake forms right in the middle of the desert which you can totally paraglide over. Make sure you have a 4×4 because you'll definitely need a big car to glide over the sand.
3. Shuaib Al Shawky/Edge of the World
View this post on Instagram

The stunning acacia trees create the most majestic environment located in Najd. This spot is around 2-hours away from Riyadh city, and attracts all kinds of campers for activities like trekking, sightseeing, and picnics. The Edge of the World is also known as Shuab's view which is actually the prime spot to set up camp and takes some cool pics.
2. Rawdat Al-Khafs
View this post on Instagram
This place is located around 65 minutes from Riyadh city centre. The green meadow create the perfect environment for those looking for a prime spot to enjoy some greenery.
1. Rawdat Um Al Shuquq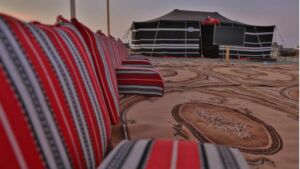 This spot is also a topper for some beautiful views of the stars. In order to get the best views of the midnight sky, you must go to a super secluded place, and this spot is basically that. Set your cameras to night mode, grab your friends and family, and head on over to this spot. It is surrounded by the Tuwaiq mountains and is around a 90-minute drive from Riyadh.