Latest
King Fahd National Library … An Intellectual Treasure Containing More Than One Million Books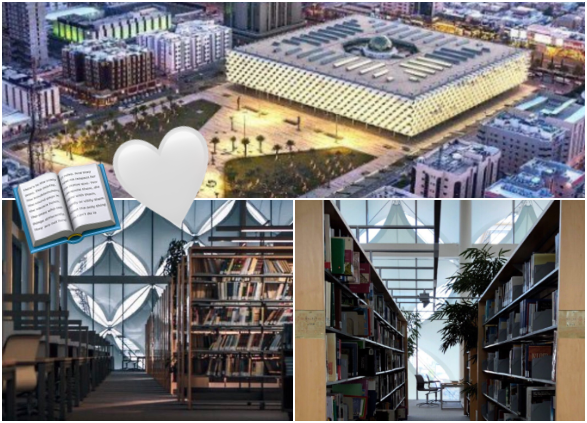 King Fahd National Library in Riyadh was initiated by the people of Riyadh and presented to King Fahd as a memorial landmark when he ascended the throne in 1403 AH. The library building was designed to be a public library, but later it turned into a national library following the directives of King Salman bin Abdulaziz, who was the governor of Riyadh at the time.
Since King Salman was the head of the advisory committee during the construction phase, he also contributed to the establishment and preparation of the library. The library was established to collect, document, and publish intellectual production.
The Saudi leadership's support to the library led to its development over the years which is evident in the recent statistics, which confirm that the library contains 1,084,524 books and 300,000 books for Saudi writers.
If you have an opportunity to visit the library, do not miss it?
https://twitter.com/LabeebHub/status/1298921481452302336?ref_src=twsrc%5Etfw%7Ctwcamp%5Etweetembed%7Ctwterm%5E1298928009471291392%7Ctwgr%5E&ref_url=https%3A%2F%2Flovinsaudia.com%2Fd8a7d984d8b1d98ad8a7d8b6%2Fd985d983d8aad8a8d8a9-d8a7d984d985d984d983-d981d987d8af-d8a7d984d988d8b7d986d98ad8a9-d8a8d8add8b1-d8a5d8abd8b1d8a7d8a6d98a-d8b9d985%2F