Community
MUA Daad Alduhaimi Really Went All Out For Saudi National Day With This Stunning Look On Alsadeem Almutairi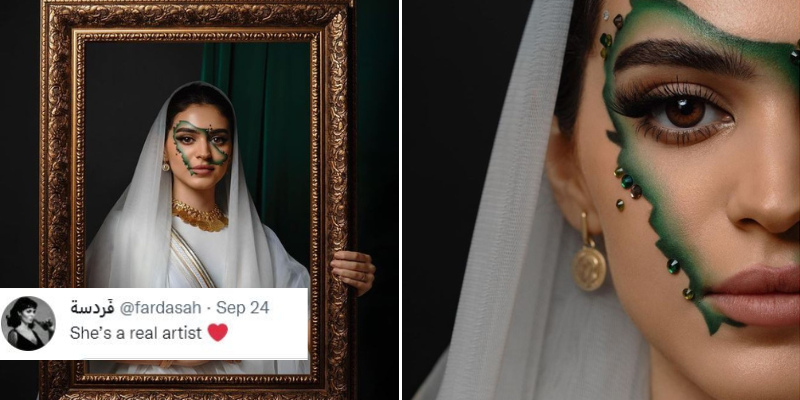 Alsadeem Almutairi was seen with this gorgeous look done by Saudi's very own Daad Alduhaimi which looks STUNNING
View this post on Instagram

Daad Alduhaimi is a famous Saudi makeup artist and art director that has worked with big names like Zara, Benefit, Vogue Arabia, and many more. Alsadeem is also quite famous in the Kingdom and was even featured on Cosmopolitan Middle East. This iconic duo came together to create a stunning look to honor Saudi National Day.
The post got a lot of attention as it showcased beautiful Alsadeem in white with her face featured a map of Saudi
View this post on Instagram

Photographed by Waleed, Alsadeem was dressed in simple white clothes, accesorized with traditional Saudi jewelry to accent the look. What caught everyone's eyes however was the green map of Saudi painted on her face, accompanied with gems. It looked STUNNING and was actually a beautiful tribute to the country. People in the comments were all in awe of the look, which was shared over a thousand times!
She totally resembles the Mona Lisa with this pose in a frame
View this post on Instagram