Latest
Nat Geo's New Documentary Takes You On A Time-Traveling Tour Of Saudi Arabia's Ancient City Of Dadan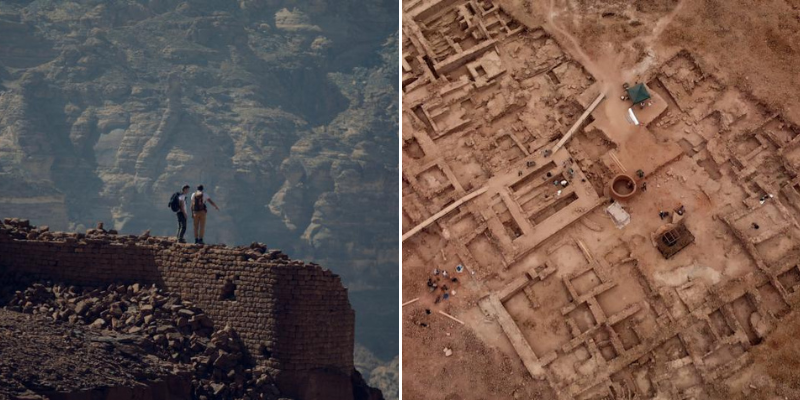 There's still an aura of mystery around Saudi Arabia's ancient history. National Geographic's new documentary takes a deep dive into the ancient city of Dadan to unravel some secrets from the past.
Located in Saudi Arabia's AlUla, Dadan was the capital city of the Lihyanite kingdom. National Geographic's documentary, 'Lost Treasures of Arabia: The Ancient City of Dadan', has brought to light some of the rarest treasures found in the city.
In true Nat Geo style, the documentary follows a group of archaeologists as they dig up the 2,000-year-old history of the lost kingdom.
The Lihyanite kingdom was one of the largest of its time, stretching from Medina in the south to Aqaba in the north, in modern-day Jordan. The archaeologists make startling discoveries, including a sandstone sentinel, cursive Dadanic writing that spells out a curse on those who disturb the dead, and a well-preserved wall that fortified Dadan and shielded it from external threats.
But probably the best discovery of all is an ancient stairway to nowhere that is carved into the mountains surrounding Dadan.
The show premiered on March 13, 2023, on National Geographic. Here's the trailer:
Top of Form