Announcements
Rainbow Colored Items That "Promote Homosexuality" Are Being Confiscated In The Kingdom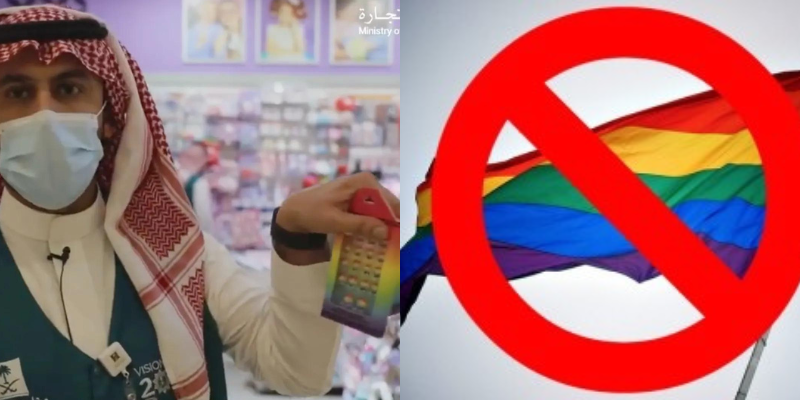 Items like bows, clothes, toys, and stationary are all being confiscated in Saudi Arabia in order to avoid promoting homosexuality in the Kingdom
Saudi officials have been seizing rainbow-coloured toys and clothing from shops in Riyadh as part of a crackdown on products believed to be promoting homosexuality and LGBTQ, state media has reported. pic.twitter.com/NGZq16yNka

— 5Pillars (@5Pillarsuk) June 17, 2022
Officials in the Kingdom have highly condemned any acts or support of homosexuality within the country. Due to the ongoing pride month, Saudi chose to STRICTLY ban all rainbow-colored items from reaching children, as it holds an 'indirect message' of homosexuality.
The Kingdom also recently banned the screening of 'Doctor Strange' in cinemas due to LGBTQ references in the movie
#DoctorStrange in the Multiverse of Madness has been banned in Saudi Arabia, Kuwait and Qatar for the inclusion of a LGBTQ+ character —#AmericaChavez.

(via: https://t.co/mdD6Ci3tx3) pic.twitter.com/4wERBkHfFX

— Doctor Strange Updates (@DrStrangeUpdate) April 22, 2022
Recently released animation 'Lightyear' was also banned in many gulf countries due to a same-sex kiss on screen, which contradict many Islamic countries' values.