Latest
Riyadh Season's Birds Garden Is Fast Becoming A Children's Favourite And It's Easy To See Why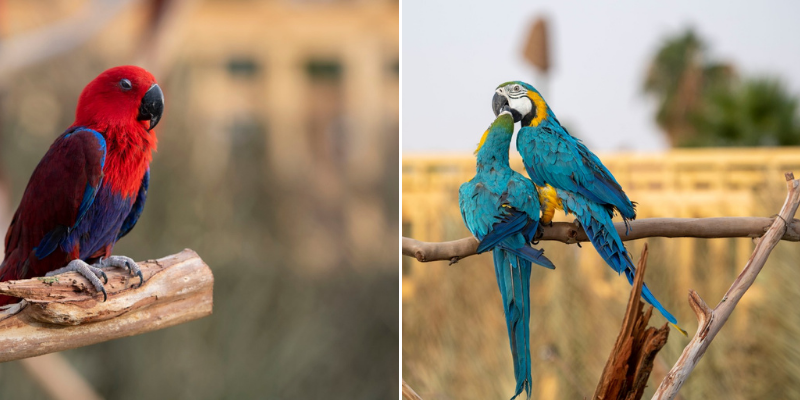 While Riyadh Season is proving to be quite an attraction with so many things to do for adults, not all these places are to put it succinctly ideal for kids. That's where the Birds Garden that's proving to be a hit with the families comes in handy because here it's all about the birds and they come in dizzying varieties, colors and sizes – a dream come true for children hooked onto animal documentaries.
The Birds Garden is located in the Salam Tree area. The Salam Tree area doesn't cost a penny (halala rather) to enter.
أحلى الأوقات نعيشها في #شجرة_السلام .. بين الورود والبحيرة والأجواء المميَّزة 😍
الدخول مجاني، وبدون حجز تذكرة .. تعال واستمتع ❤️#موسم_الرياض pic.twitter.com/1lA98TVuyh

— موسم الرياض | Riyadh Season (@RiyadhSeason) November 27, 2021
The Birds Garden, however, does require a separate entry ticket which is priced at SAR30 and can be bought on the Riyadh Season website.
View this post on Instagram
For that price you'll get to see over 50 species of birds from all corners of the world.
View this post on Instagram
With a lot of them being parrots- some of which speak Arabic too.
Speaking of parrots there's one that has a rather difficult name "cacatua moluccensis", but it's super rare and it can cost up to $150,000 on the market. Phew!
View this post on Instagram
They're super friendly too, making for good photo-ops.
View this post on Instagram