Best of
Satisfy Your Sweet Cravings With These 5 Ramadan Inspired Desserts In The City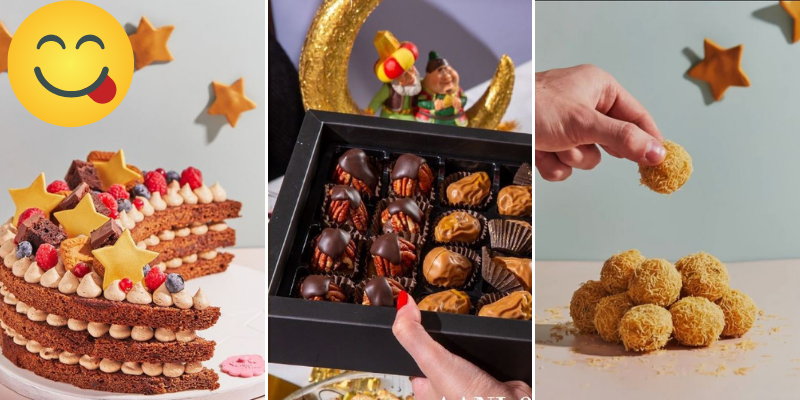 Nothing rewards a whole day of fasting like a sweet moment after Iftar at these 5 spots that offer the coolest selection
These desserts aren't your typical ice-cream and cakes, but they are actually inspired by tradtional desserts of the Kingdom. Check out how these 5 places need to be on your list the next time you're out and about for iftar.
1. Glaze Craze's Basbousa Doughnut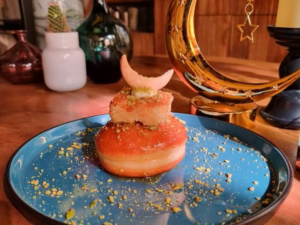 This doughnut looks devine with the cutest design! It has a basbousa piece on the top accompanied by a honey glazed doughut on the bottom.
2. Sugarmoo Desserts' Kunafa Truffles and Lotus Cake
View this post on Instagram

Besides this absoulte satisfaction to your cake cravings, this place also lets you color your own Ramadan themed cookie!
3. Stranger's Coffee's Refreshing Vimto Drink
View this post on Instagram
Nothing says Ramadan like Vimto, and Stranger Coffee is here to provide! It is their official drink of the month.
4. Eataly's Date Tiramisu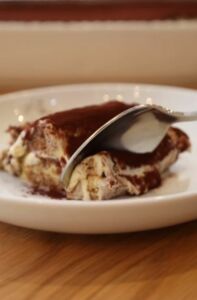 Eataly is famous already for its exquisite menu, and this Tiramisu is a must try this Ramadan!
5. Aani&Dani's Fig Tart
View this post on Instagram

This locally-made business also offers the coolest Ramadan treats including Gergean baskets and dessert cups! Their eclairs are worth every bite.