Latest
Saudi Arabia Announces A Huge 40% Cash Rebate On Films Shot In The Kingdom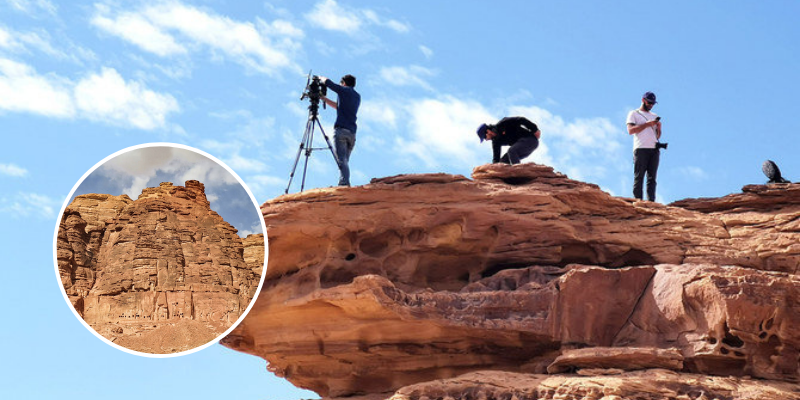 Ever since the ban on cinemas was lifted back in 2017, the kingdom has moved by leaps and bounds to now becoming the biggest market for films in the Middle East in terms of theatrical revenue.
Accompanying the lifting of the cinema ban were a flurry of films being shot in various parts of the country that including the likes of Gerard Butler-starrer Kandahar and Captain America-star Anthony Mackie's actioner Desert Warrior.
Now Variety reports that to further attract more international film and TV productions to the kingdom, Saudi Arabia has announced a long list of incentives that is toplined by a massive 40% cash rebate.
This new incentive was announced at Cannes 'cus where else but Cannes for an announcement as big as this.
At the Breakfast Table in Al'Ula desert with cast & family of "Kandahar." This city in Saudi Arabia is breathtaking and out of this world & most definitely set the bar high for all my future breakfasts. 😄🌵🏜 pic.twitter.com/ZKWFSGDXrv

— Andrea Chung (@andreadoll) January 16, 2022
The details on the rebate are still vague except for the fact that it provides up to 40% in cashback for film productions that hire Saudi crew and feature the kingdom's culture, history, people and its diverse landscapes said the statement.
Two new stills released of Anthony Mackie and Sharlto Copley in Desert Warrior, filmed last year in Saudi Arabia. Release date unknown at the moment.#UnitPhotographer #AnthonyMackie #SharltoCopley pic.twitter.com/YJHuXjcaso

— Graham Bartholomew (@GrahamBart) March 7, 2022
With this huge rebate announced it looks like Saudi Arabia is on track to be the shooting locale of the next summer superhero flick. Marvel, you reading this?