Announcements
Saudi Is Officially Hosting Their First International Opera Festival Featuring The Biggest Names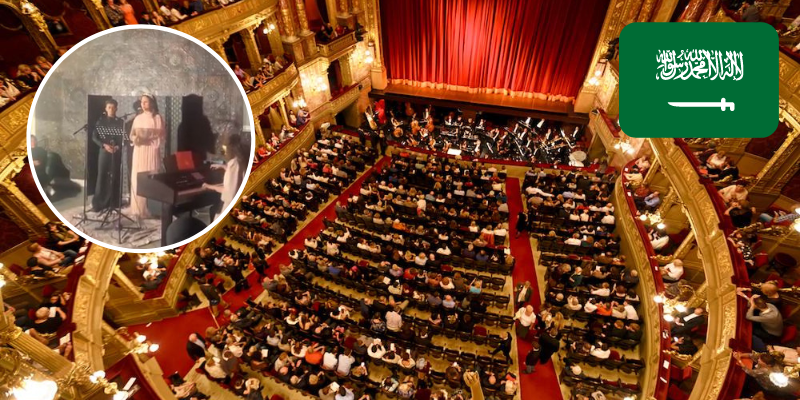 If you're a fan of the Opera then ready up because the Kingdom is officiallly hosting its first International Opera Festival with some famous names
لأول مرة في المملكة؛ تنظم #وزارة_الثقافة #مهرجان_الأوبرا_الدولي في الرياض، بمشاركة نخبة من الموسيقيين العالميين والعرب والسعوديين.

للحجز:https://t.co/Zh6lvDoWva#برنامج_جودة_الحياة pic.twitter.com/sfBfT0wItP

— وزارة الثقافة (@MOCSaudi) June 14, 2022

The Ministry of Culture announced the event is set for June 18 and will feature six singers. Both famous male and female musicians from around the world will present their talents through various musical works.
Sawsan Al-Bahiti will be one of the most prominent presenters of this concert, and is also known as the first Saudi opera singer approved by the Ministry of Culture.
🇸🇦 ليلة الأوبرا في مدينة جدة تحييها الفنانة السعودية سوسن البهيتي أول مغنية أوبرا سعودية معتمدة من وزارة الثقافة. pic.twitter.com/R6c6MuP4x4

— Abdulaziz Hammad (@abdulazizhamad6) October 27, 2019

Mustafa Shira is also another famous name to keep you eye out for, as he is the founder of 'Syrup Cafe' in Riyadh. Shira will also be coming to the event, as he is an avid supporter of the arts an music industry in Saudi Arabia. The festival is also set to include educational workshops, minature models of world-famous opera theatres, and an art history exhibition.
فخورين بكورال نجد، أول فرقة كورال في السعودية تحت رعاية شركة شيرة الدولية وقيادة المايسترو عدنان رشيد، على حصولها على درع شكر وتقدير في حفل غني للوطن🇸🇦💚#الرياض #السعودية @MOCSaudi @MOC_Music @Turki_alalshikh @NajdChoir pic.twitter.com/mASUOHdvwq

— Syrup Global LLC (@SyrupLLC) September 25, 2021