Feature
Saudi Stands With Turkey And Syria In Support After The Massive Earthquakes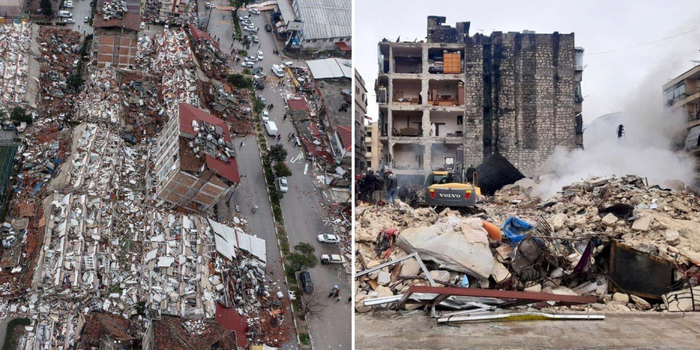 A powerful earthquake shook parts of Turkey and Syria, resulting in many unfortunate casualties, serious injuries and people trapped underground.
حتى الآن..

تسجيل أكثر من 240 هزة ارتدادية في المنطقة الحدودية بين سوريا وتركيا.

— أخبار السعودية (@SaudiNews50) February 7, 2023
King Salman and Mohammad bin Salman both sent their condolences to the nations during this difficult time
Custodian of the Two Holy Mosques King Salman bin Abdulaziz sent a bunch of condolences to the nation, His Excellency the President of the Republic of Turkey President Recep Tayyip Erdogan, along with the victims of the earthquake that hit the southern region of Turkey.
His Royal Highness Crown Prince Mohammed bin Salman made a phone call to the Turkish President for his condolences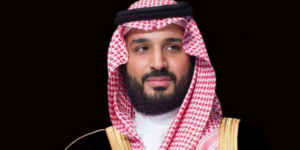 The Saudi Crown Prince and Prime Minister sent his sincere condolences to the Turkish people and all families of the victims of the earthquake. The Prince also wished all those injured a speedy recovery. He also confirmed the Kingdom will stand and support the Republic of Turkey overcome this natural disaster.
The Saudi Foreign Ministry issued a statement on the Kingdom's follow-up to all the tragic events of the Republic of Saudi Arabia and the Republic of Turkey, and expressed the Kingdom's solidarity, sympathy and condolences to brothers in Syria and Turkey 🙌.
#بيان | تتابع المملكة العربية السعودية عن كثب مجريات الأحداث المؤسفة في كلاً من جمهورية تركيا والجمهورية العربية السورية إثر الزلزال الذي أسفر عن عددٍ من الوفيات والإصابات pic.twitter.com/A0KDoy7bKN

— وزارة الخارجية 🇸🇦 (@KSAMOFA) February 6, 2023
The Saudi Embassy in Turkey also explained it has thankfully not received any reports of the presence of Saudi citizens in the affected areas
— Suudi Arabistan Krallığı-Türkiye السفارة في تركيا (@KSAembassyTR) February 6, 2023

They also asked all citizens inside the affected places to exercise caution and communicate with the embassy as soon as possible for help.
This statement by the Saudi Geological Survey also confirmed the Kingdom was not affected by the quakes
بيان صحفي | pic.twitter.com/Q1FMJPNwEL

— هيئة المساحة الجيولوجية السعودية (@SgsOrgSa) February 6, 2023
People all over the internet are constantly sending prayers and support to the nations facing the unfortunate incident
منطقة الكلاسة اليوم بمدينة حلب الشهباء الطف بنا واسترنا يارب العالمين زلازال مدمر في سوريا قوته 7,8 لااله الاالله pic.twitter.com/N1BZ0BouNX

— Radwan (@Radwan063481682) February 6, 2023

Tweeters sympathized with the unfortunate events caused by the earthquake in Syria and Turkey, and expressed their sincere prayers to the deceased with mercy and a speedy recovery to all the injured and affected.
استغفرالله يارب لطفك لاحول ولاقوة الابالله زلازال وامطار وبرد اللهم رحمتك ولطفك ياكريم يامغيث اللهم لاتبتلينا والطف فيهم pic.twitter.com/SKpBFEitmU

— نبض🇸🇦🐪🐪🐪 (@1414_ang) February 7, 2023
May God heal all the injured, have mercy on the deceased, and protect everyone from all evil 🙏
#زلازال_يضرب_تركيا_وسورية
اللهم نسألك اللطف في الناس يارب العرش العظيم pic.twitter.com/byLTGsji23

— م.عبدالرزاق العليوي (@Alaliewi_ZRHE) February 6, 2023