Announcements
Saudi's Apple Academy Just Celebrated Their First Official Graduation, Here's To Class Of 2022!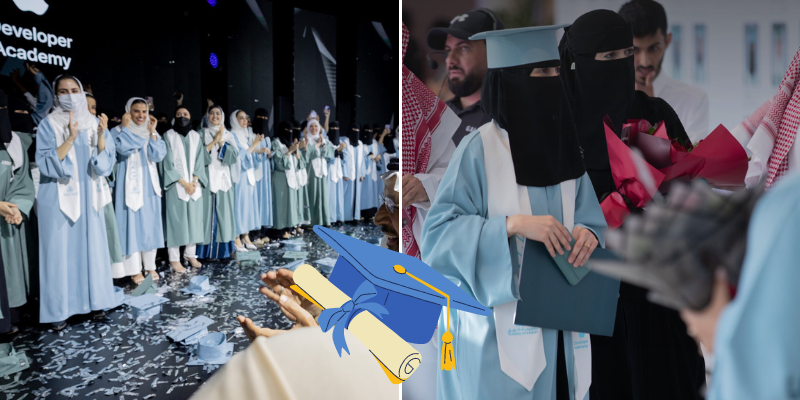 Give it up for Apple's very own class of 2022 that just graduated from Riyadh's Apple Academy, established just last year
تخرج أول دفعة من أكاديمية أبل الأولى بالسعودية 🇸🇦♥️!pic.twitter.com/p5tvVSF2eN

— Gorgeous (@gorgeous4ew) August 8, 2022

With the help of Princess Nourah bint Abdulrahman University, Tuwaiq Academy and the Saudi Federation for Cybersecurity, Programming and Drones, Saudi was able to create this all-women academy with more than 100 students walking out with extensive iOS development and coding knowledge.
The program aims to reach around 600 women in the Kingdom to provide a future of iOS development, coding, and UX design
من كلمة معالي رئيسة #جامعة_الأميرة_نورة بنت عبدالرحمن، أ.د.إيناس بنت سليمان العيسى، في حفل تخريج الدفعة الأولى من #أكاديمية_مطوري_آبل في المملكة العربية السعودية#هنا_نورة#pnu pic.twitter.com/DwlZHiwXI2

— فعاليات PNU (@PNU_EVENTS) August 8, 2022

This program is the first of its kind in the Kingdom, looking to enhance the education and opportunities for women of Saudi Arabia. PNU, also known as the largest women's university campus in the world, hosted the in-person classes for the course back in February. The students were all able to access the university's dorms, facilities, and all other top-class amenities. This is a big step for the women of Saudi Arabia, and a great oppportunity to step into the technology world.