Latest
The World-Famous Six Flags Announces Its First Saudi Location!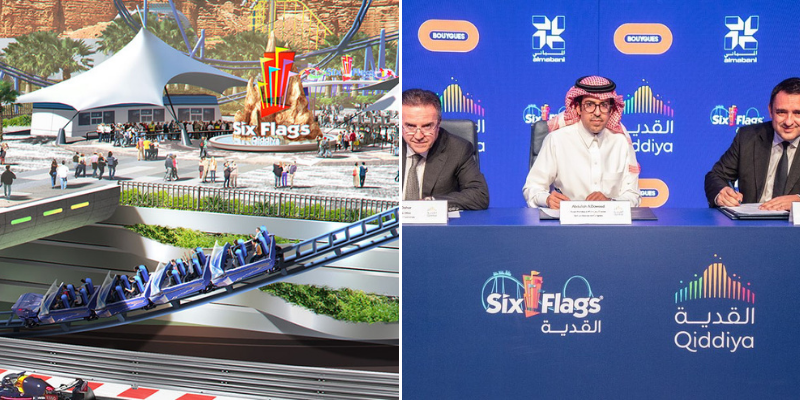 Six Flags is coming to town! The World's Fastest, Tallest, and Longest Roller Coaster is coming to Riyadh next year!
The famous American amusement park has made its way to Saudi, and is planning to break all the records!
Six Flags Falcon's Flight coaster will travel about two and a half miles at speeds of up to 155 miles per hour.
Six Flags Qiddiya will cover 79 acres of land, with 28 themed rides and attractions.
View this post on Instagram
 It will also feature the six signature lands of the park, including the City of Thrills (where Falcon's Flight will be located), Discovery Springs, Steam Town, Twilight Gardens, Valley of Fortune, and Grand Exposition.
View this post on Instagram
The park initially started construction back in 2018, and is set to become a central attraction for the nation's entertainment, sports, and fun!
The area of Qiddiya plans to become a city of fun and ultimate entertainment, aiming to be 3 times the size of Paris, France! It covers the total area of 367 kilometers squared and looks to house multiple zones including a Golf Zone, Eco Zone, Airfield, and much more!