Community
These Adorable Baby Goats Were Spotted Roaming The Streets Of Riyadh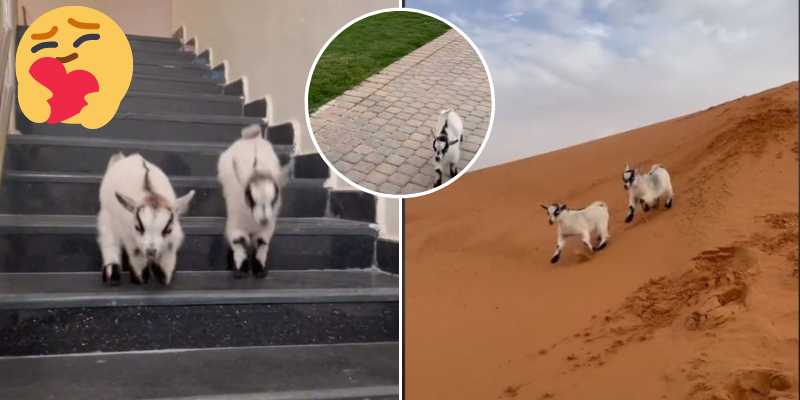 Just when you thought you've seen it all, two adorable baby goats are taking the cutest tour on the streets of Riyadh which you just HAVE to see

These adorable besties have a TikTok with over 23 thousand followers, eager to see their adventures. Their videos have generated over a MILLION likes and over 9 million views, and people are loving it.
Here they are on an adorable little stroll near KAFD
Who said baby goats can't enjoy some desert camping?
Following this page ASAP because of all the positive vibes flowing out of the videos