Announcements
These Pictures Of Makkah In The Future Are Going Viral For All The Right Reasons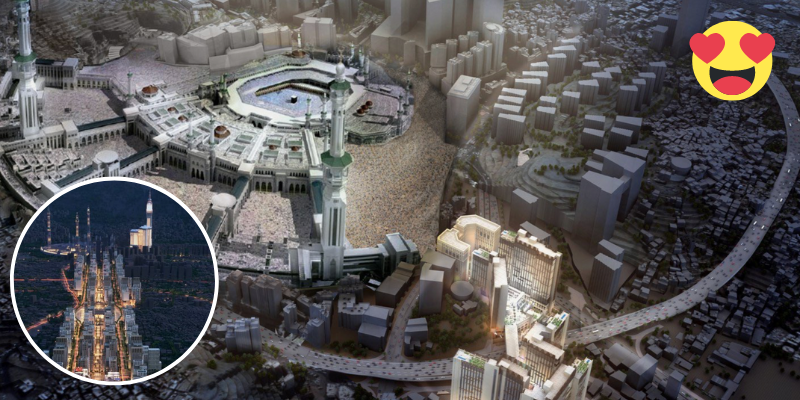 Makkah is one of the most-visited cities in all of Saudi Arabia, for the Islamic pilgrimage of both Hajj and Umrah. Muslims from all around the world gather at the center, as a part of one of the 5 Islamic pillars. This only means that Makkah welcomes more than millions of tourists yearly, having to accommodate all visitors.
This is why Makkah is about to get totally transformed in the next few years, and it looks amazing 😍
Makkah in the future 🤩🕋❤️ pic.twitter.com/Zjp19IWVVg

— Saudi-Expatriates.com (@saudiexpat) December 23, 2022
These pictures have gotten endless positive reactions from social media, which depict Makkah to become an urban jungle. Aside from the walls of Masjid Al Haram, the city will welcome brand new buildings, skyscrapers, and a whole community to facilitate all visitors.
Makkah is also set to welcome Abraj Kudai, also known as the world's biggest hotel
Abraj kudai the largest hotel in the world pic.twitter.com/ZjwgJGit6e

— Peter Gaitho (@peter_gaitho) October 6, 2021

This hotel will contain 10,000 rooms, 70 restaurants, plus 5 floors EXCLUSIVLEY for the Saudi Royal Family 🙌