Feature
These Tree-Like Structures Formed In The Sand Can Be Found In The Deserts Of Saudi Arabia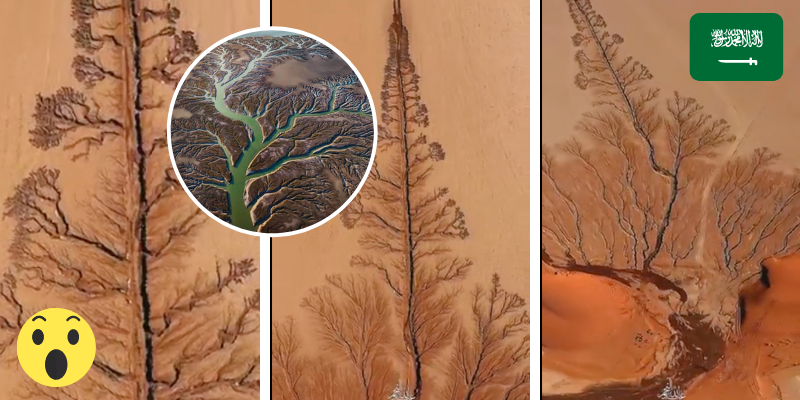 Saudi Arabia is full of natural wonders and crazy phenomenons. You've seen snow on sand, sand in snow, crazy sand waterfalls, and you have to check this out too.
The desert between Tabuk and AlJouf have these tree-like formations on the sand!
*سـبحان الله بديـع السموات والارض خالق كل شـيء* رب بكل شيءٍ و مليكه * pic.twitter.com/VosQGXGSAs

— طقس_العالم ⚡️ (@Arab_Storms) January 30, 2023
This unique formation is said to be caused by the heavy rainfall in the area, as the water disperses along the sand.
It looks quite similar to the Colorado River Delta in USA 👀
View this post on Instagram
This looks so cool!