Feature
This American Blogger Shows How It Is Totally Normal To Carry Spears and Knives In The Najran Region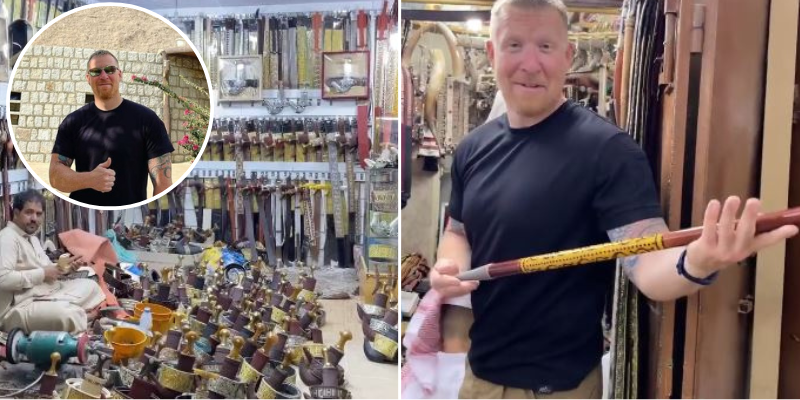 'EpicEverdayAdventure' is a famous blog run by an adorable family of three that explores different regions of the Kingdom
Saudi Arabia, North to South. Need some ideas of places to visit? pic.twitter.com/WMQW0cABGk

— EpicEverydayAdventures (@EpicEverydayAd1) October 2, 2022

The bloggers recently posted a video of their trip to the Najran region, where they witnessed something totally out of the norm from their culture! The video is shot in a spear/knife store in Najran, where the locals are showing different models and styles of the objects up for sale. The blogger also made sure to mention how kind and welcoming the community in Najran was to him and his family, as he was gifted a free spear from the store owner.
They witnessed how carrying spears and knives in public was totally normal and safe in this southwestern region of Saudi Arabia
Najran, Saudi Arabia. Where it's perfectly normal and (safe) to carry a spear and knife on your belt while walking around downtown. Don't forget how nice and welcoming the locals are too! pic.twitter.com/ol1XhV8BP4

— EpicEverydayAdventures (@EpicEverydayAd1) October 4, 2022
The spears are actually part of their culture, and are carried around as a symbol of tradition.
The family showcase videos and pictures of their travel, taking their viewers along on Instagram, Twitter, and YouTube
View this post on Instagram