Feature
This British Journalist Confirmed That Ronaldo Is 'Loving Saudi Arabia On And Off The Pitch'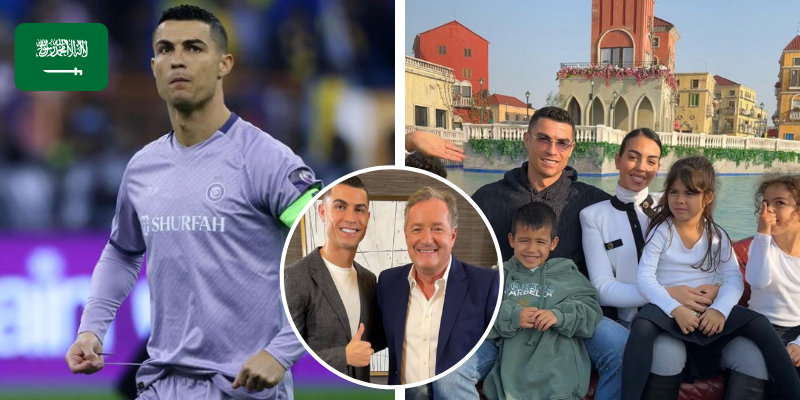 Ronaldo has been in the Kingdom for a few weeks now and has totally changed the global perspective of Saudi Arabia. Just this weekend, the superstar threw an extravagant birthday bash for partner Georgina, and let's just say it was as fancy as it could get. When asked about Ronaldo's life in the Kingdom by Tatler, British Journalist Piers Morgan mentioned a conversation between the two, that answered this question perfectly.
Piers stated, 'I've swapped a few texts with him, and he's absolutely loving it, on and off the pitch'
View this post on Instagram
The two are actually good friends and you can see pictures of Ronaldo all over Piers' insta feed. Piers's answer was actually no shock to Ronaldo's followers as the star player has always been all smiles during his time in the Kingdom.
Georgina and Ronaldo have also posted all about their extravagant life in Riyadh 👀
View this post on Instagram
This pic was from a special birthday bash the player threw for his partner, Georgina, in Riyadh. They've also been seen out and about exploring the different attractions of Riyadh, shopping around the capital, and also attending the Joy Awards 🙌.