Announcements
This Famous YouTuber Is Donating A Whopping 100,000 SAR For Mental Health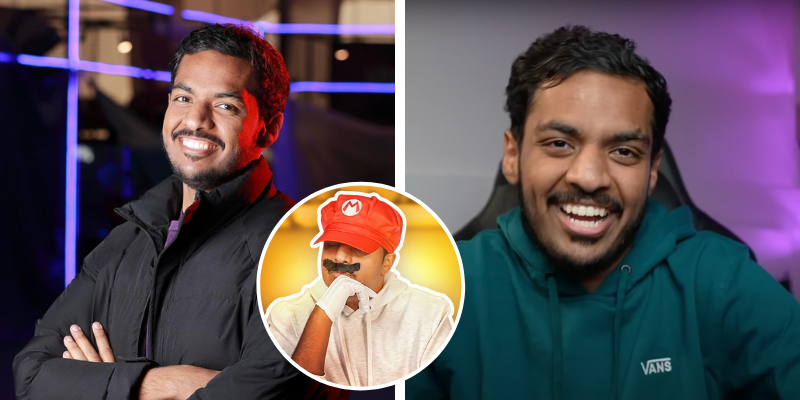 You've probably heard the name Banderita before. Well, this famous YouTuber is known for his funny gaming videos of famous hits like Fortnite, Mario, and more.
Banderita posts some hilarious content to his 12 million followers, and has quite the fanbase
View this post on Instagram
Banderitas videos almost always get around a million views, as he comes up with the most hilarious and fresh content related to all gaming lovers. However, this time, Banderita decided to use the platform to talk about the importance of mental health, and his personal experience with depression.
The YouTuber recently announced he'll be donating 100,000 SAR to patients suffering from depression

In a recent video, the superstar talked about his experience with depression, and how it lead him to almost end his life. Due to the personal struggle, Banderita has decided to make the generous donation in order to help those suffering. It is truly inspiring to see the famous content creator to open up about his struggle, and use his fame to help others with similar experiences.
The YouTuber has gained immense support and compassion from his viewers 🥺
قصة بندريتا ومرحلة الاكتئاب اللي مر فيها تحززززن 😔💔😔 pic.twitter.com/gruhN8mCwK

— Red (@ram95z) January 3, 2023
People are applauding Bandarita for his strength to talk about the topic, and the support he is showing for those struggling with similar problems.
قوة بندريتا لحالها انه يطلع ويتكلم ويوصف بالضبط الي كان حاس فيه وقت الاكتئاب هذي لحالها يبيله شكر! غير وقفته بالاخير مع الي يمرون نفس الشعور لكن ماعندهم امكانيه ماديه ، حقيقي انا ما اتابعه لكن هذا الفديو الوحيد الي شفته له واقدر اقول له انت فعلاً قوي وشكرا لك لانك توعي الناس💜 pic.twitter.com/sSipLLWMCv

— Eternity. (@khlooda52) January 2, 2023
He even announced that he'll take a month off after announcing the topic in his videos
باقي فيديو واحد ينزل بكره وبعدها راح اخذ اجازة شهر 😆

— Falcon BanderitaX (@BanderitaX) January 1, 2023
Fans are giving all their support to the content creator, hoping for a better future for not just him, but all people suffering from depression. The generous donation is definitely a place to start 👏