Community
This Pakistani Traveler Got Invited To A Saudi Wedding And Vlogged The Amazing Experience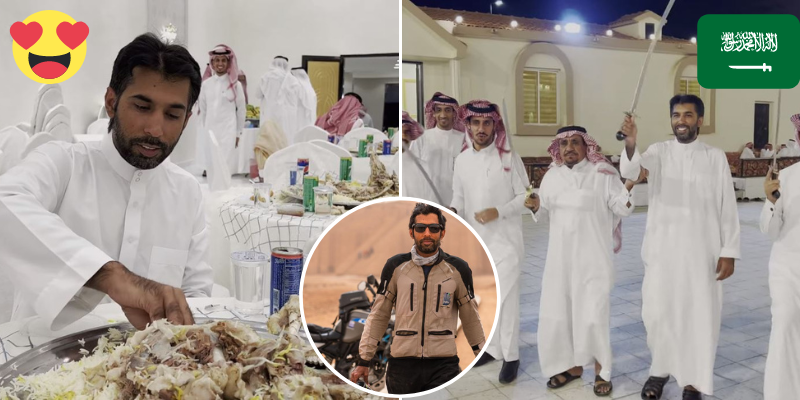 Abrar is a YouTuber that travels around the world on his motorcycle and recently made his way to Taif

Abrar Hassan, a Pakistani vlogger, has a passion for riding his motorcycle around the world and has covered over tens of thousands of kilometers. Abrar recently traveled 9,000 kilometers through 5 countries and 4 border crossings in 50 days! His journey initially started from Pakistan from where Abrar slowly made his way to Saudi Arabia. As the vlogger reached Taif, he met a stranger that was nice enough to invite him to a traditional Saudi wedding in the city.
WildLens by Abrar has over 800 THOUSAND subscribers who absolutely love to watch this traveler make his way around the world on his motorcycle
View this post on Instagram
The video posted on his YouTube channel displayed all the traditions and enjoyment of a wedding in Saudi Arabia. With such welcoming and caring hosts, Abrar was able to perfectly exhibit Saudi hospitality to the public. Beautiful shots of Saudi Arabia's mountains and roads are also featured in his video, which you should DEFINITELY watch now if you're curious about life in Saudi Arabia.