Community
This Saudi Artist Sculpts Famous Singers As They Perform Live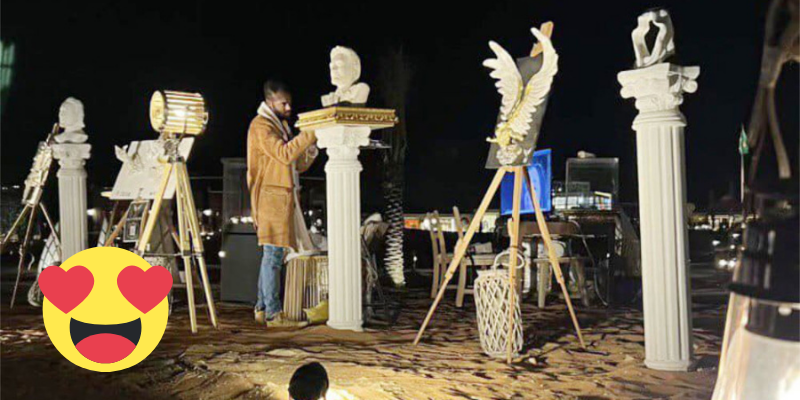 Sculptor Nasser Hawsawi has become a hit for his Riyadh Oasis exhibition and he can sculpt live artists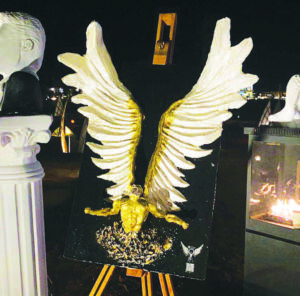 The 30-year old is a self-taught sculptor from Makkah and has been practicing his skills for only four years. In his Riyadh Oasis exhibition, Hawsawi got many visitors and fans that admired his work. The artist also gave multiple live sculpting demonstrations during which he created sculptures of famous Arab singers while they performed on stage.
The list includes Nawal Al-Zoghbi, Majid Al-Mohandis and Assala Nasri, and then presented the each finished piece to them at the end of the show
View this post on Instagram
Due to his Engineering background, Hawsawi was familiar with 3D design and various materials, however he had left his engineering career to pursue this artistic venture. He uses the world and nature around him to inspire his artwork.
Hawsawi's masterpieces range from $1,000 to $5,000, priced according to size, details, and materials
View this post on Instagram
 He primarily sells them at exhibitions or his Instagram account, which has more than 19,000 followers. Hawsawi has also taken part in the 90th Saudi National Day celebrations in 2020 at the King Abdulaziz Center for World Culture. According to Arab News, he has also exhibited some artwork at Adham Art Center, Art Market, and Salam Ya Beirut, in Jeddah.