Community
This Saudi Couple Made It From Riyadh To Paris Entirely By Car!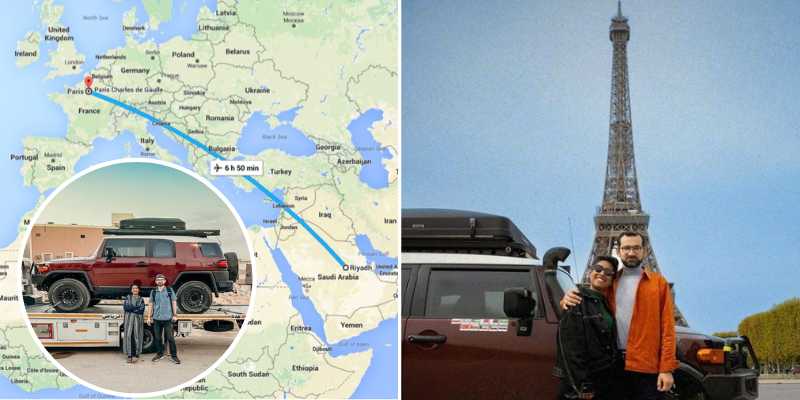 Amin and Nara are very avid Saudi travelers that have posted all about their adventures on their blog
Home, is where we park it ❤️ pic.twitter.com/M8REN8gKrY

— Nara Alomayri (@runawaynara) September 19, 2022

From roaming the suburbs of the Kingdom, to camping in the cold desert, these two have covered a LOT of land in and out of the Kingdom.
The couple recently made it from Riyadh to Paris by road, and passed through all the EU countries!
من #الرياض الى #باريس بالسيارة .. مرورا بكل دول الاتحاد الاوروبي و المملكة المتحدة ❤️

متحمسين ننشر بقية مغامرتنا على يوتيوب https://t.co/V8EJG2Ulku pic.twitter.com/vTCUvQ4hlP

— Nara Alomayri (@runawaynara) September 25, 2022
They have made sure to bring their adorable little dog and car with them EVERYWHERE they went. You can actually check out the various stories of their adventures on their website, aminonara.rocks. These guys have cut around 500,000 kilometers by road, and are living everyone's dreams.
They crossed through many places like Greece, the United Kingdom, Italy, and more!
View this post on Instagram