Announcements
This Saudi Man Became A National Hero After He Saved A Child From Drowning In A School Water Tank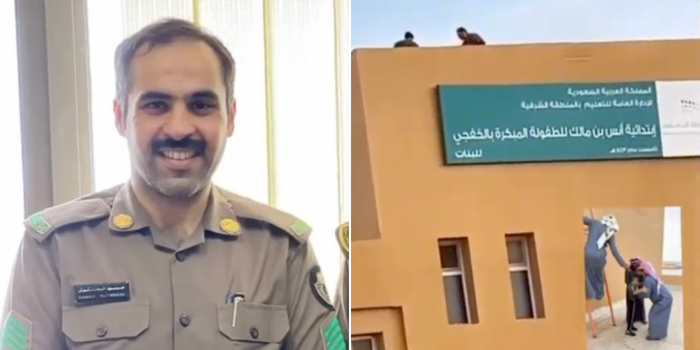 Saudi soldier Hamoud al-Shammari became a national hero after he rescued an eight-year-old student who fell inside the water tank of a Khafji school.
Hamoud is a military soldier, who instantly jumped into the tank to save the child
في موقف بطولي ..

العسكري السعودي #حمود_الشمري يقفز داخل خزان الماء في إحدى مدارس #الخفجي ويُنقذ طفلاً يبلغ من العمر 8 سنوات، بعد مكوثه أكثر من 4 ساعات في الخزان. pic.twitter.com/agNlflsc5H

— سالفة (@Hashtagat_1) December 19, 2022
Everyone thanked Hammoud for his heroic act and gave him the most heartfelt prayers ♥️. In addition to the admiration given towards the soldier, a further investigation was also opened in order to understand what initially lead the child to danger.