Latest
Watch: A Camel Fetches A Huge SR 1.7 Million At An Auction In Buraidah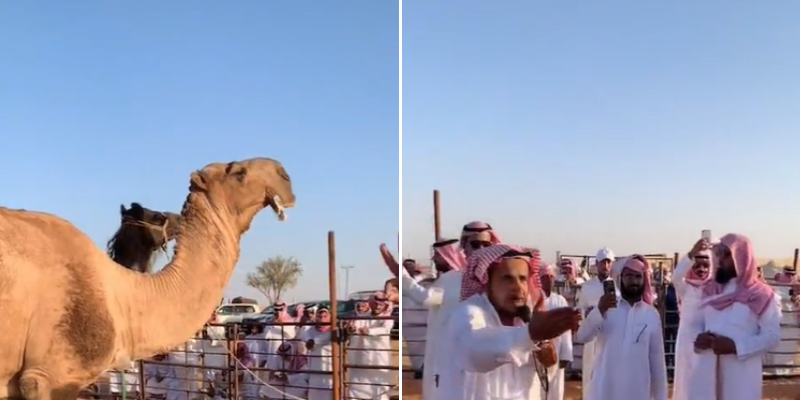 People in this part of the world love camels immensely — that's a fact that no matter how hard you try to argue about, it will always be as clear as the sun in the sky. Heck, we even have camel beauty pageants with prize money running into the hundreds of thousands of riyals.
So if you're looking for further proof of how much camels are adored here, then look no further than this video that surfaced on social media this week that shows a camel being auctioned.
It eventually goes for an eye-watering SR 1.7 million to an unnamed buyer.
The video was supposedly shot in the city of Buraidah as per comments on social media.
This could well be one of the most, if not the most, expensive, auctions of a camel.
No wonder, a recent news report pegged the camel market in the country at market worth more than SR50 billion.
— Baher Esmail (@EsmailBaher) October 1, 2022