Latest
Watch: Saudi Residents Go Out Of The Way To Assist Stranded Dakar Rally Drivers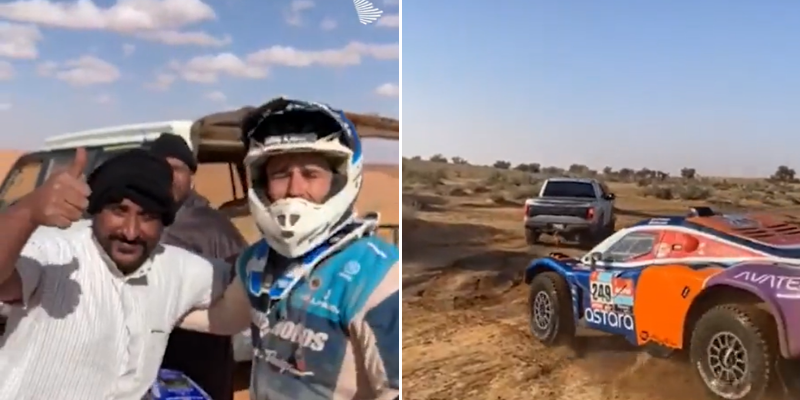 A lot of videos from this year's Dakar Rally have gone viral on social media in which locals are seen assisting stranded rally drivers.
There's a large number of the support crew that goes along with the rally drivers 'cus let's admit it driving off-road over such long distances is not the easiest of things. However, given how many locals have stepped up to help, many netizens are questioning if a support crew is required, especially when you have such a kind, local people, as these who are going out of their way to help.
A compilation video has been making the rounds on social media, showing how the locals are assisting in a variety of ways, from transporting motorcycles on the backs of pickup trucks to pulling out vehicles from ditches. That's Saudi hospitality for you.
Saudi Arabia:

No need for support crews during #Dakar2022 in #Saudi Arabia, Saudi people are there for assistance 🇸🇦#داكار2022

— The Saudi Post – English (@TheSaudiPost_En) January 9, 2022
A video that has gone viral recently shows a man racing with one of the rally cars. He clearly deserves a spot in next year's rally:)
أم عزيّز .Vs سيارة رالي 😂

— هليّـل (@Helyyil) January 14, 2022