Latest
Watch: YouTuber Mark Wiens Tries The Biggest Shawarma In Saudi Arabia At Mama Noura In Riyadh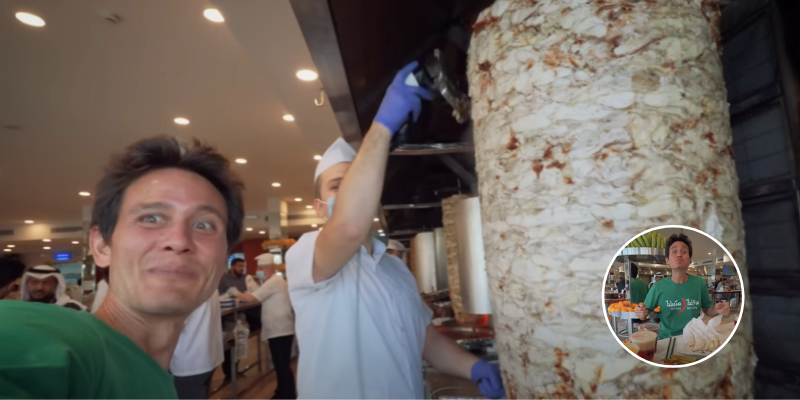 Mark Wiens food vlogs from all over Saudi Arabia have received a lot of praise for truly capturing the best of what each city has to offer. His vlogs from Riyadh cover a lot of food in the city, but you've got to see the one in which he visits the city's beloved Mama Noura restaurant to try its shawarma.
For those who don't know, Mama Noura is to Riyadh what Al Baik is to Jeddah.
The cat's out of the bag now, as the city's much-loved joint has now become world famous. Wiens has close to 10 million subscribers on YouTube.
As always, Mama Noura's shawarmas don't disappoint.
Wiens raves about the quality of the ingredients and the skill of the chefs who prepare them. And let's not forget about the mouthwatering garlic sauce.
He seemed to be absolutely blown away by the size of the shawarma and even went so far as to call it the kingdom's biggest one. Seeing the size of the meat on the spit, he could be right about that.