Feature
You'll Definitely Get Spooked By This Saudi Artists Super Realistic Makeup Looks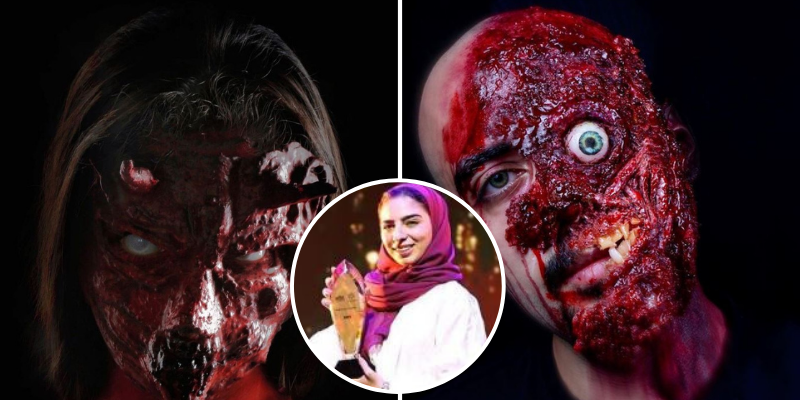 Trigger warning to those who get scared easily because this Saudi special effects artist makes the most REALISTIC spooky faces and looks
View this post on Instagram
I mean this is just AMAZING. Manal Sandouqa is an official set designer and has been recognized for her amazing talents of making scary looks come to life. Manal had also attented MBC Academy's masterclasses on special effects and set designing.
Her looks range from mystical to horror to even some creative graphic designs for brands
View this post on Instagram
The details on this are just insane.
View this post on Instagram

Got chills looking at this because it just looks TOO REAL. Manal has seriously got some unique talent and is definitely getting recognized for it. The artist recently won first place for cinematic makeup in an MBC Academy competiton. Among 3,000 participants, this talented genius thrived with her unique and realistic designs.
View this post on Instagram