Latest
These 2 Well Known Champions Will Soon Participate In The Upcoming Electric Scooter Race In London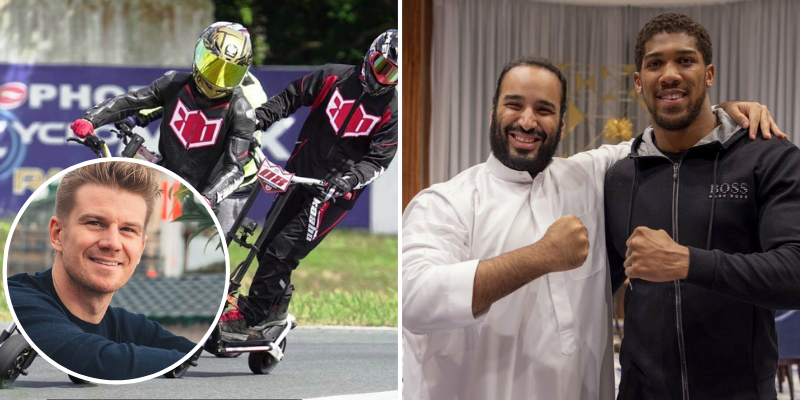 Famous faces of German Formula 1 driver Nico Hulkenberg and British boxing champion Anthony Joshua will be featured in London's upcoming E-scooter race

The famous faces will be seen this weekend taking part in this cool competition. Nico Hulkenberg, one of the most prominent candidates for this tournament, will participate in with the 27X team. He also stated how he is excited to parttake in this "new adventure." The show will be broadcasted on MBC Action, as the exclusive dedicated channel for the race.
Delighted to announce that @eSC_LIVE will be broadcasted live on @mbcaction in all the MENA region. Special one personally🏠

سعيد بإخباركم أن قناة @mbcaction ستقوم بنقل سباقات بطولة 'إي سكوتر' الكهربائية مباشرةً ومجانًا في الشرق الأوسط وشمال أفريقيا. مزيد من الأخبار قريباً https://t.co/vSdRXMc5wm

— Khalil Beschir خليل بشير (@khalilracing) April 29, 2022
The international boxer, Joshua, assembled for a picture with the Crown Prince of Saudi Arabia, proceeding a previous boxing fight in the Kingdom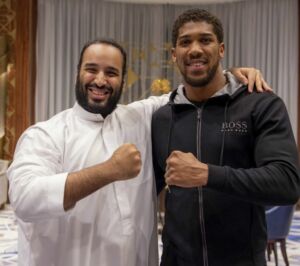 The boxer is also excited to parttake in the event as he percieves it as unique and is looking forward to seeing it evolve overtime.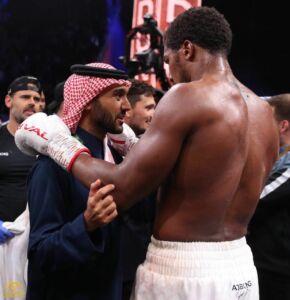 The Cheif Operating Officer and President of the championship, Khalil Bashir stated: "According to Nico Hulkenberg, he is a believer and passionate that motorsport should be enjoyed by all and will be a great ambassador for this championship." He also praised the boxer and called Joshua "our hero" who is a "great supporter of the vision and mission."
The idea of E-scooters was put forward by the "Formula 1" commentator Khalil Bashir, and his fellow businessman, Hrag Sargsyan, which has now turned into a reality!