Travel
5 Day Trips From Dammam You Absolutely Should Be Going On This Summer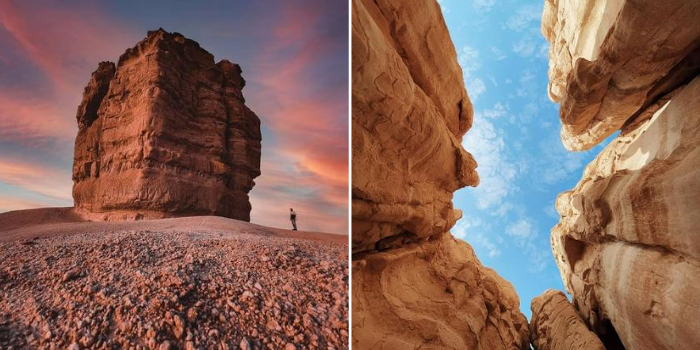 Located in the eastern part of the country with many of the gulf states at a close distance going out of the country for a day trip is not an absurd possibility for Sharqiya residents. But if you're planning to stay in the country this time around here are some FAB places that you can visit on a day trip from Dammam.
1.Dammam To Rub Al Khali
Travel Time: 4 Hours 30 Minutes
Follow Highway 75 from Dammam heading straight to the village of Umm Atelah which lies on the fringes of the Rub Al Khali Desert. It's the last village on the highway, which abruptly ends just a few meters after the village and Rub Al Khali's fascinating dunes come into view.
View this post on Instagram
2. Dammam To Hofuf
Travel Time: 2 Hours 30 Minutes
An ideal trip to go with the whole fam, you'll be passing through some of the most breathtaking wind-carved rocks to be found in the country on this route before reaching the largest oasis in the world. Hofuf has plenty to see apart from its renowned oasis of course. Places that should be on top of your bucket list should include Jabal Qara and Ibrahim Palace.
View this post on Instagram
3. Dammam To Al Kharj
Travel Time: 5 hours
Al Kharj is home to several under-the-radar tourist sites among which are the Samha Sinkhole, Pigeon Towers and the King Abdulaziz Palace. Keep an eye out for those desert roses on the way as you'll come across plenty on this route especially if you know where to look.
View this post on Instagram
4. Dammam To Judah's Thumb
Travel Time: 2 Hours
If you haven't seen this much-loved Instagram spot already, then now's a perfect time. Just stock up on your picnic gear and head east to this eerie geological formation that sticks out like a proverbial sore thumb, Keep a lookout for the caverns as well; there are lots of them, and they could just persuade you to spend the night here.
View this post on Instagram
5. Dammam To Uqair
Travel Time: 1 hour 30 minutes
Uqair is ideal if you're really not looking to venture far. The immaculate beach is perfect for soaking up the early morning sun, and the surrounding old harbor, which has been magnificently restored, offers plenty of photo-ops.
View this post on Instagram