Travel
5 Saudi Islands You Can Finally Visit Now That The Blistering Arabian Summer Has Ended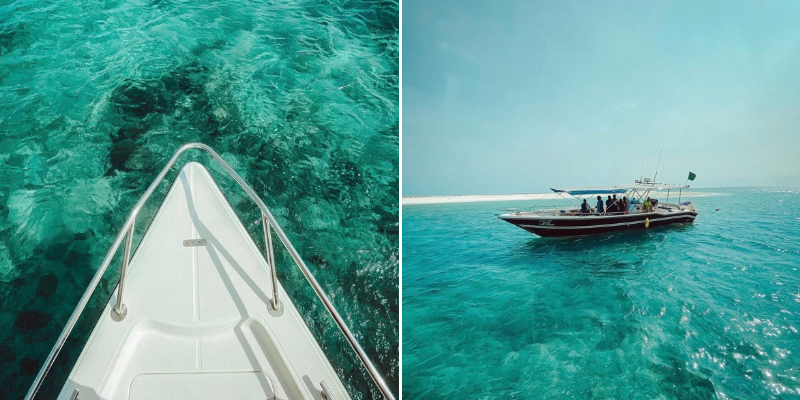 You don't have to go outside the country to hit sun-kissed beaches, coral-rich waters and turquoise blue water—you can find all of that here. On top of that, these are rarely visited so they are just as idyllic beaches should be, away from the crowds and the garbage that is unfortunately left behind them.
Shusha Island
This is poised to become the most popular of all islands in the kingdom owing to its proximity from NEOM. The best of Shusha Island, however, is not over the ground. You'll have to dive into waters to explore the marine-rich waters of this atoll. The mesmerizing biodiversity of the Red Sea in all its glory lies in wait here.
حديقة جزيرة شوشة المرجانية | #نيوم

أكبر حديقة مرجانية في العالم وتبلغ مساحتها 100 هكتار. هدفها أن تصبح مركزًا عالميا لعرض الابتكارات وجهود حماية الشعاب المرجانية والحفاظ عليها لأهميتها.

هذا المشروع الجميل والفريد سينتهي في عام 2025.#رؤية_2030 pic.twitter.com/Awu1Bx6U9d

— TSP | 2030 (@TSP_2030) September 14, 2021
Farasan Islands
The biodiversity of the Farasan Islands is mind-boggling. Unlike, the other places on this list, there is a ready tourist infrastructure here. There's a nice resort here, well-preserved heritage villages and good connectivity to the mainland.
View this post on Instagram
Jareed Island
While the islands on the Arabian Sea are not as rich in terms of corals as compared to those on the Red Sea, Jareed Island is a rare exception. Here the shallow waters are filled with corals, perfect for snorkeling.
تماشيًا مع السياحة الداخلية ، فعالية في بحر #الجبيل 🤿 🎣

الموقع: جزيرة جريد 🐠🐟 pic.twitter.com/ky1wQhQMwy

— Haya (@HayaAlkhamis) October 5, 2020
Jana Island
Located just off the coast of Jubail, this place is a nesting site of the Green Sea Turtle. The island is surrounded by the most pristine turquoise waters. Sightings of the Whale Shark are common here. It's basically everything a thalassophile can hope for and more.
View this post on Instagram
Tarout Island
This is not one of those islands where you'll find powdery sand beaches or nice diving spots, the reason why we've included it in our list is because of the rich history it boasts of. Connected by a causeway to the mainland, this was the heart of the ancient Dilmun Kingdom. The island has been inhabited for over 7,000 years at the very least! There's an ancient fort on the island too that's said to be built by the Portuguese.
View this post on Instagram